Full Body Protective Phone Case for Alcatel's 1x Evolve, Ideal XTRA, TCL XL Smartphones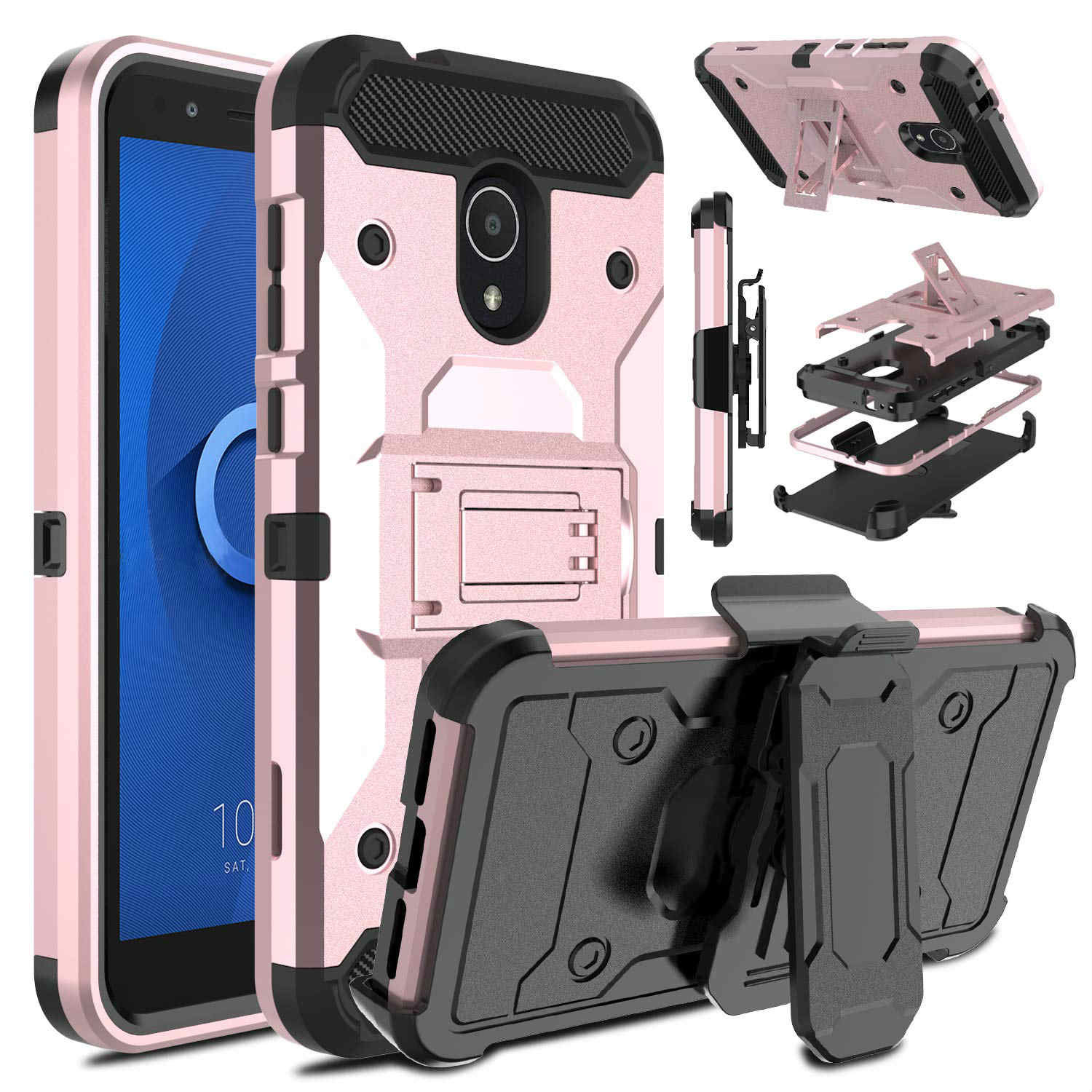 Take care of your Alcatel 1X Evolve with the Venoro Protective Phone case. This case can also be used for Alcatel Ideal XTRA and Alcatel TCL XL too.
The interior of the case is made of thermoplastic polyurethane also known as TPU. Due to this, it has capabilities of both rubber and plastic. It exhibits high wear resistance. Polycarbonate is used in the making of the exterior part of the case. It is highly durable and extremely light-weight. The case is shock-proof and is sure to protect your phone from accidents.
This Protective Phone case also has kickstands that can be folded when not in use. You no longer have to hold your phone to watch something you wish. The stand can be used on smooth surfaces too.
You no longer have to pick out clothes with deep pockets to place your phone! This amazing product comes with a belt clip. Unlike other phone covers, the locking mechanism of the case is very reliable. Use the user-friendly belt clip to attach your phone to your bag or belt. The belt clip can be rotated in 360 degrees to suit one's convenience.
The clever design of the cover allows you to charge, increase volume, take screenshots without removing the case. The product has slots for all buttons. This ensures quick access to all the buttons.
The Venero Protective Phone case is specially designed for Alcatel which makes it even more desirable by Alcatel users. So hurry!! Give your phone full body heavy duty protection with this amazing product.

September 27, 2023 11:26 pm

Amazon.com
Last update was on: September 27, 2023 11:26 pm