A stunning Family Tree Pendant With Floating Birthstones For Your Loving Mom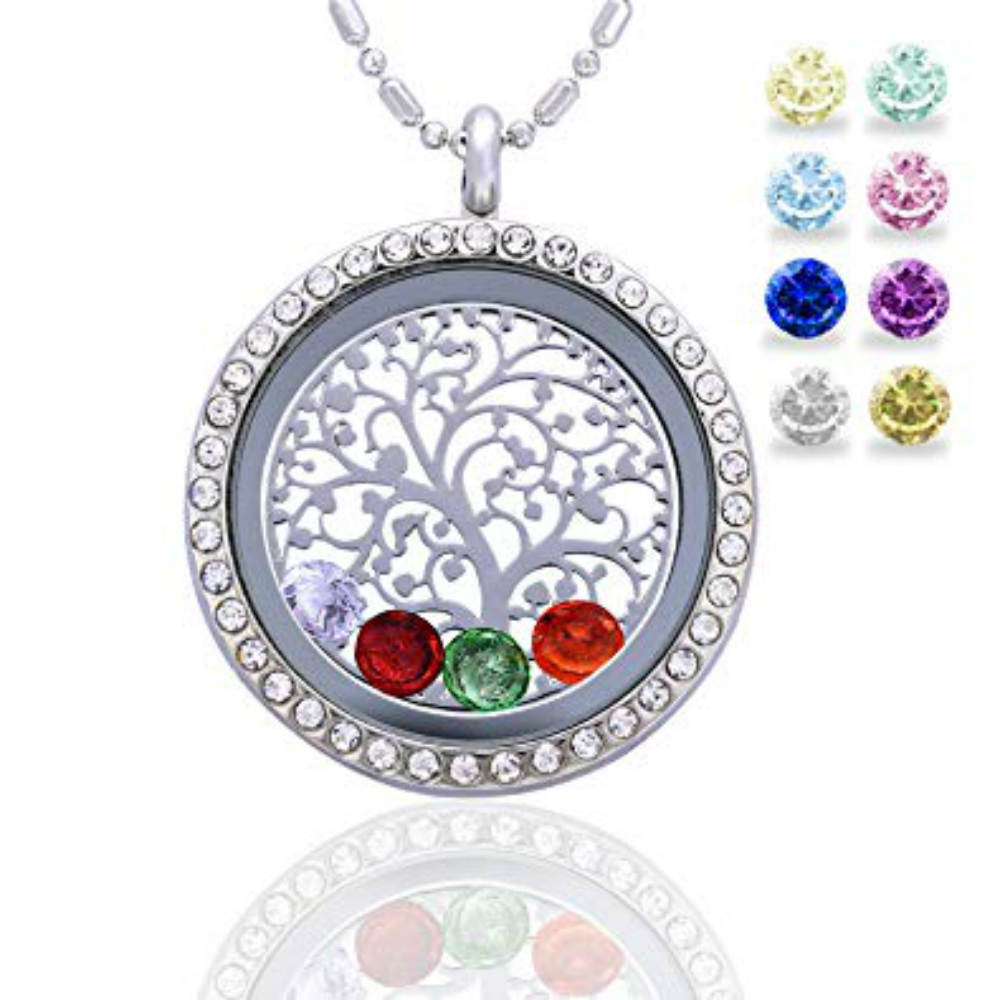 A mother is the pillar of a family. It is always the mother who keeps the pace among kids and their father. We all love our mother infinitely. Also, we often forget to make them realize how much we love them. This family tree pendant is perfect to make your mom realize her importance.
This family tree pendant is uniquely designed. It has a magnetic closure and opening. This makes it easier to handle. Also, the pendant opens sideways like a book, unlike all others. This actually has the looks of a floating pendant.
The package includes 24 birthstones. Each month has 2 birthstones. These colorful rhinestone birthstones add an extra zing to the pendant. Also, the both-sided glass pendant looks luxurious with the floating stones inside.
The magnetic lock in the pendant is strong and secure. So, you do not have to worry about missing those birthstones anytime. This easy magnetic opening feature lets you add in your choice of birthstones anytime you get bored with the old ones. The charms and the disk of the pendant will move on its own when worn. This gives the awesome floating look.
This family tree pendant comes with a 5c/2" chain. Also, it is not an ordinary chain and is having a beaded look. It is 30mm*30mm*7mm in dimension. The outer diameter of the pendant is 30mm with an inner diameter of 23mm.
The company ensures customer satisfaction first. You can change it for free if you receive a broken one. So, you don't need to worry about anything while ordering. This pendant is an absolute stunner. Also, it will make a perfect mother's day gift.

December 6, 2023 8:17 pm

Amazon.com
Last update was on: December 6, 2023 8:17 pm