Do Not Mix Your Cords Ever Again, Use Cord ID Pro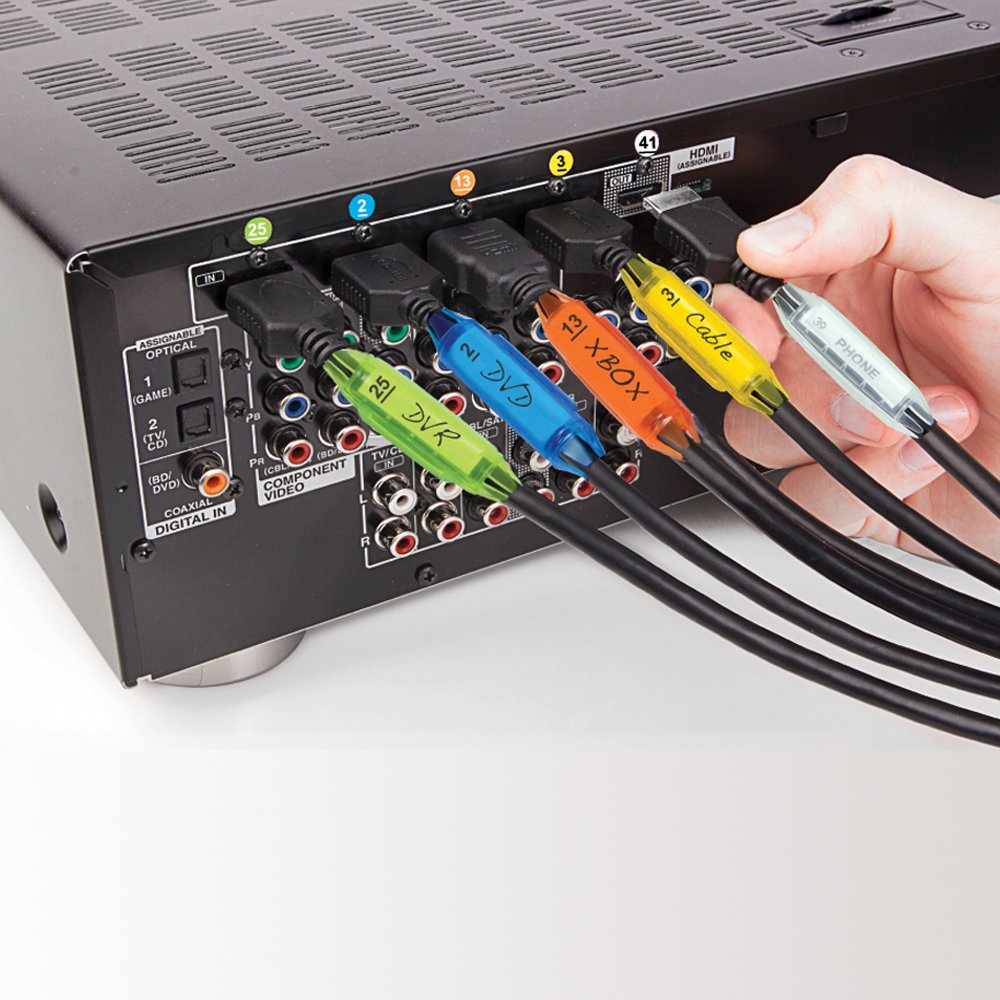 We hate it when our headphone cord tangles badly. This situation is enough to make most people frustrated. But what about computer cables or cables of a complicated hospital machine? Can you imagine these cables tangle? The outcome would be nearly catastrophic. Fortunately, there is Cord ID Pro to organize the mixed cables.
The cord organizer helps people organize cable at home, office, hospital, airport, everywhere with a complex line system. To get ahead of the hassle of plugging or unplugging the wrong cable, simply use the Cord ID Pro.
The cord organizer uses color and number code combinations. By doing so, you can see which spot is for the right cable. All you do is to match numbers and colors before plugging in.
The Cord ID Pro is also very easy to use. You need to clip the cord organizer at the beginning of the cord. Also, if you have more than one same colored one, numbering them is a very good option.
Inside the package, there are six different colors. The Cord ID Pro package comes with colorful labels, sticky and non-sticky labels for every occasion. And, besides all these things, this cord organizer does not degrade due to outside conditions like dust, dirt, moisture, and heat.
The Cord ID Pro is like a really helpful assistant. Whenever you are, when there's a cable missing, you can find it with the track of Cord ID Pro. All you need to do is to prevent mixtures having it.

September 27, 2023 6:48 pm

Amazon.com
Last update was on: September 27, 2023 6:48 pm