Musical Plant Pot with Wireless Bluetooth Speaker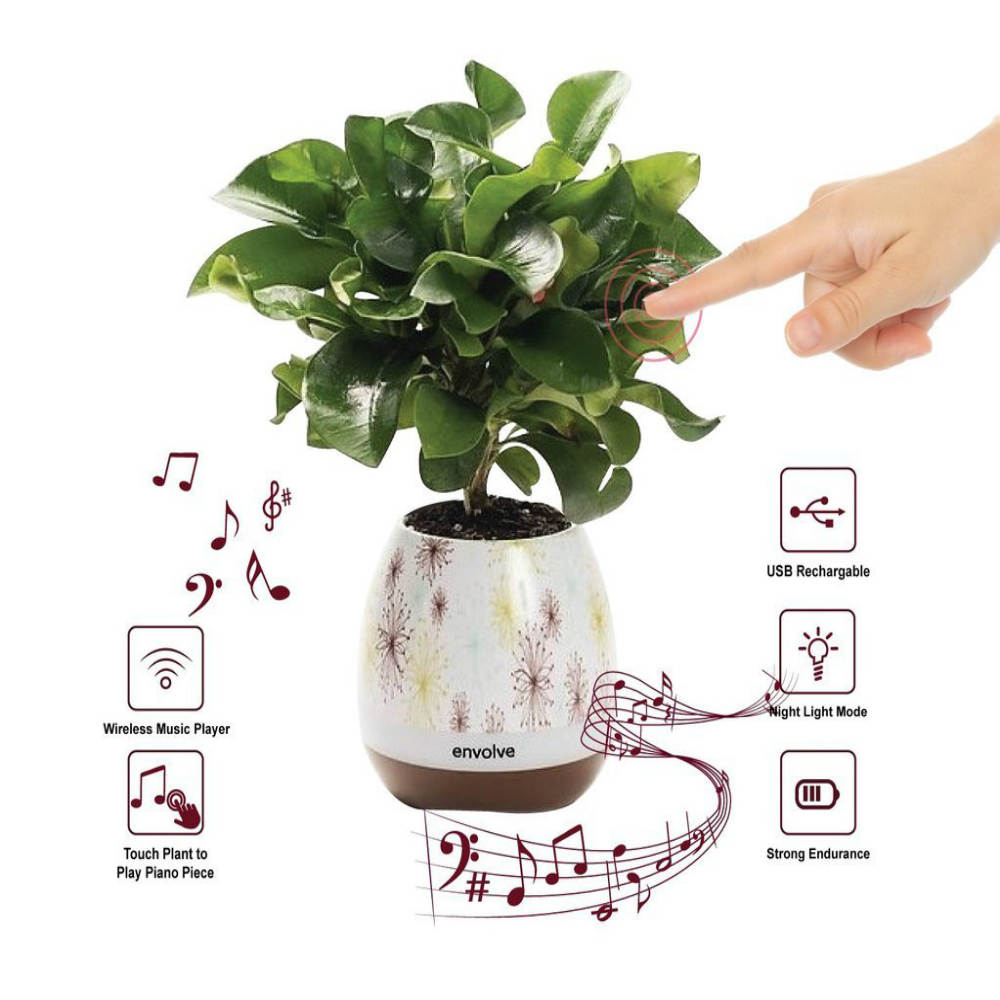 What is better than to have a plant pot, which possesses a wireless music player, wireless Bluetooth speaker, touch to play a piano piece, strong endurance, multicolor night light mode and is USB rechargeable too. It seems like a dream. But here we bring your dream to reality as we introduce you to the musical plant pot that is meant to soothe your aesthetics.
Now you can play your favorite plant like a piano with this smart pot. You only have to touch the leaves of the plant and the pre-programmed piano songs will start playing in the pot. With these songs, a warm ring light will follow the musical rhythm.
Also, you can connect it with your phone through Bluetooth device and can play your favorite songs. It has 90 dB speakers for crystal clear sound. It is very easy to connect and configure. As if it is not too much, this musical plant pot also offers colorful aperture lights. These lights glow as you play the piano through your leaves. These lights possess 7 different colors hence generating 7 different environments depending upon your mood.
You can also switch a gentle warm light with or without sound and use this pot for the purpose of a night lamp. The package contains smart music flower pot, micro USB charging cable and user manual. The package does not come include the plant. So, you can buy your favorite plant and put it into this pot.
This musical plant pot makes a perfect gift for all your loved ones. Also, you can buy one for your own house or work desk.

September 29, 2023 11:23 pm

Amazon.com
Last update was on: September 29, 2023 11:23 pm