This Heating and Cooling Pad Provides Comfort Sleep in Extreme Weather.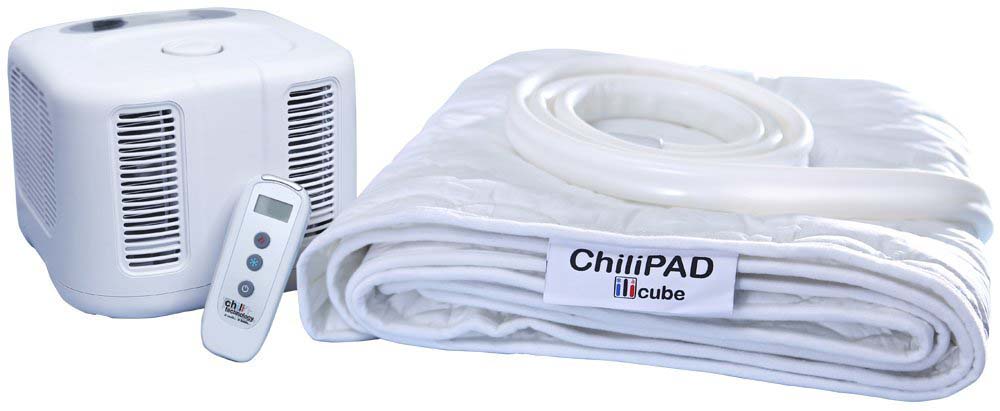 Do you feel tired every day after waking up? Gone are those days when you would twist and turn for hours in your bed trying to get comfy. Either it is too hot or not hot enough. So, what is it that you can do about it? Bring home the miraculous product which has the potential to deliver the precise temperature, the heating and cooling pad bed.
Also, it has the power to create an ambiance where you will wake up refreshed, recharged, and rejuvenated. The Full ChiliPad Cube will fit every mattress and is manufactured using 100% cotton that guarantees comfort when you lie on it. Help your mind and body get the rest it deserves to recover better. From the boardroom to the field, it is time to boost your energy and productivity levels.
Are there any kind of health benefits involved with the use of Full ChiliPad Cube – Single Zone – Heating and Cooling Pad? You bet there is. From taking care of insomnia to body pain, and hot flashes this magical product can do everything possible to make you comfortable in bed. Never make the mistake of putting your body and mind through sleepless nights. Go ahead and take matters in charge and control the temperature as you achieve a deeper and sound sleep faster. This Heating and Cooling Pad is designed to save the cost incurred in energy bills too.
The use of the water-based cooling system in Heating and Cooling Pad gives the user precise temperature control. You can regulate the temperature you find comfort from a range of 55°F to 110°F. It will fit your existing mattress without the slightest difficulty.
Now, is the time to go ahead and experience sleep like never before.

December 9, 2023 10:02 pm

Amazon.com
Last update was on: December 9, 2023 10:02 pm