Portable Mini USB Humidifier for Bedroom & Car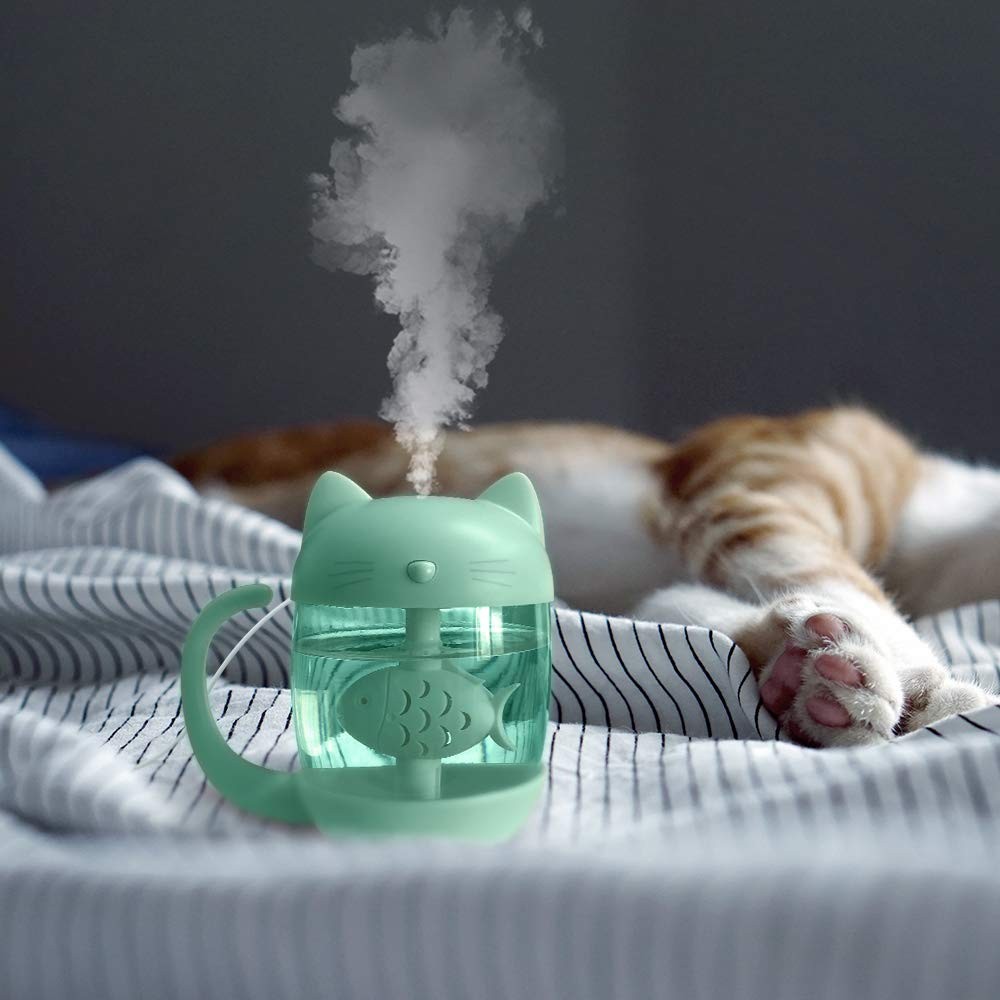 Do you ever feel that you remain fatigued in your room? If your room temperature is high, the air quality is not good, and moisture content is low, you feel fatigued. We have a solution in the form of portable mini USB humidifier. It brings cool mist to your room while you sleep as well as work peacefully.
Also known as the desktop humidifier, it is a small and light in weight gadget. The device fits perfectly in your home, car or office. It not only improves moisture content immediately but also fights with the harshness of dry air. Also, the humidifier functions at a sound of fewer than 30 decibels. So, it does not produce much noise.
The humidifier also has an automatic shut down. It is intelligently made such that it shuts down every two hours. It also will stop misting when you remove the water tank. This humidifier provides a 10 hour's working time with appropriate mist for your room. Also, this humidifier is installed with a 400 ml water tank and a 7 color night light. You can refill the tank once and sleep tight for the rest of the night.
It also works as a night light, because it projects seven different lights. These lights change automatically when turned on. Buying this humidifier is a very secure option because we provide a 30 days 100% money-back guarantee with a 12-month warranty.
It is a beautiful gift for new parents, a house warming party, weddings, and thanksgiving. The cute cat look of the humidifier makes it an adorable gift for cat lovers too. This portable mini USB humidifier is a perfect thing to buy for your own house too.

December 6, 2023 12:25 pm

Amazon.com
Last update was on: December 6, 2023 12:25 pm