Backup Camera with Split Screen Option for Vehicles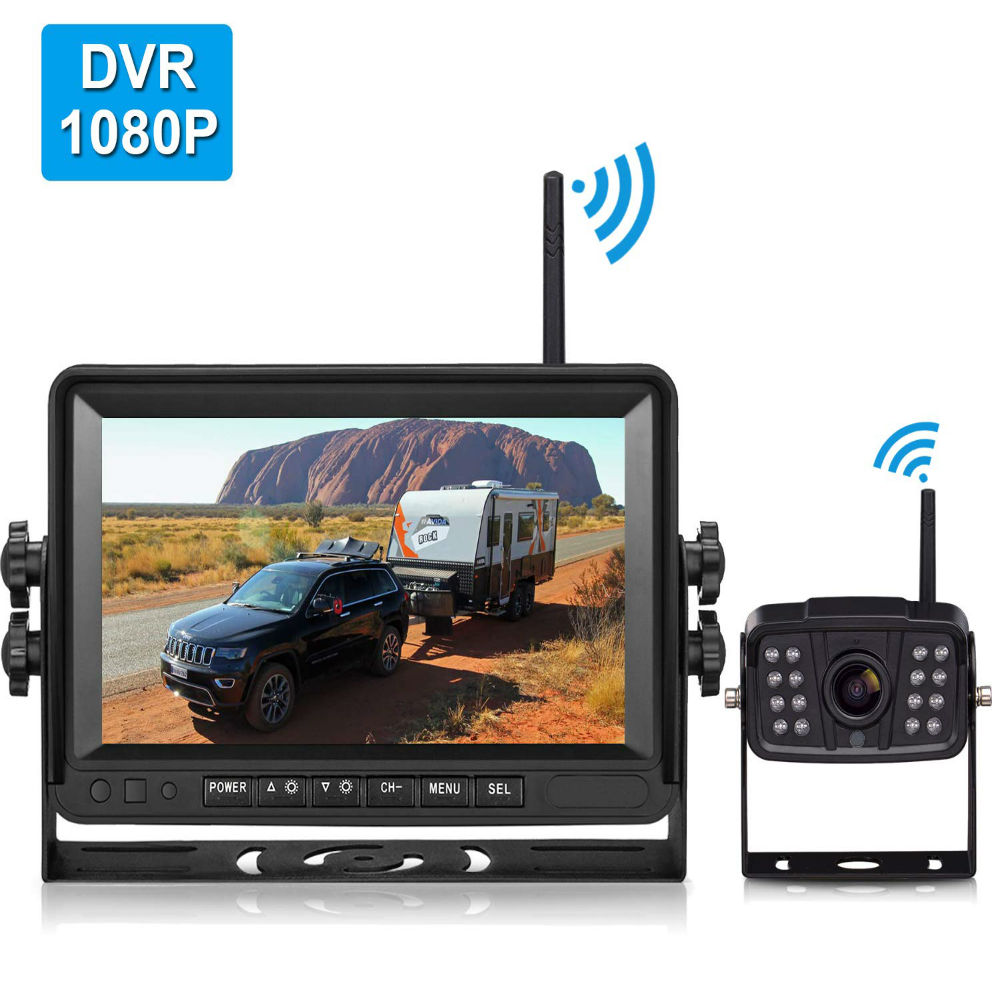 Tired of straining your neck to see the rearview mirror? Longing to reverse your vehicle without tension? Planning to buy a backup camera for your trailer or truck? How about a backup camera with a 7-inch screen? There is a perfect product for you.
This backup camera has 16 infrared and CCD sensor. Due to this, you can see the displayed images at a definition up to 1080P. Want something more? How about an option to see up to 4 views? The monitor has split-screen input. Hence, you can see a dual view or quad view according to the need of the hour. It has a reliable performance of up to 984 feet without interference. The camera ensures excellent performance for vehicles within a height range of 60 feet. The camera is water-resistant and can adapt to any weather.
In addition, due to the improved features of the backup camera, you have a clear night vision. For instance, conventional backup cams give you a  black and white image while this product gives you colourfull images even during night time. Hence, you can watch till 50 feet in the dark. While other wireless kit does not support DVR or automatic channel switching this backup camera has all these features. Besides, you also have the option loop recording.
Worried about the installation? No worries. There are no complex wiring involved in the design of the backup camera. You have to simply set up the antennas and power them up. The video signals will be taken up by the antenna automatically. You can use the camera with a wide range of vehicles. For instance, truck, bus, van, etc.

December 6, 2023 7:19 pm

Amazon.com
Last update was on: December 6, 2023 7:19 pm