The Personalized Name Bar Necklace For Women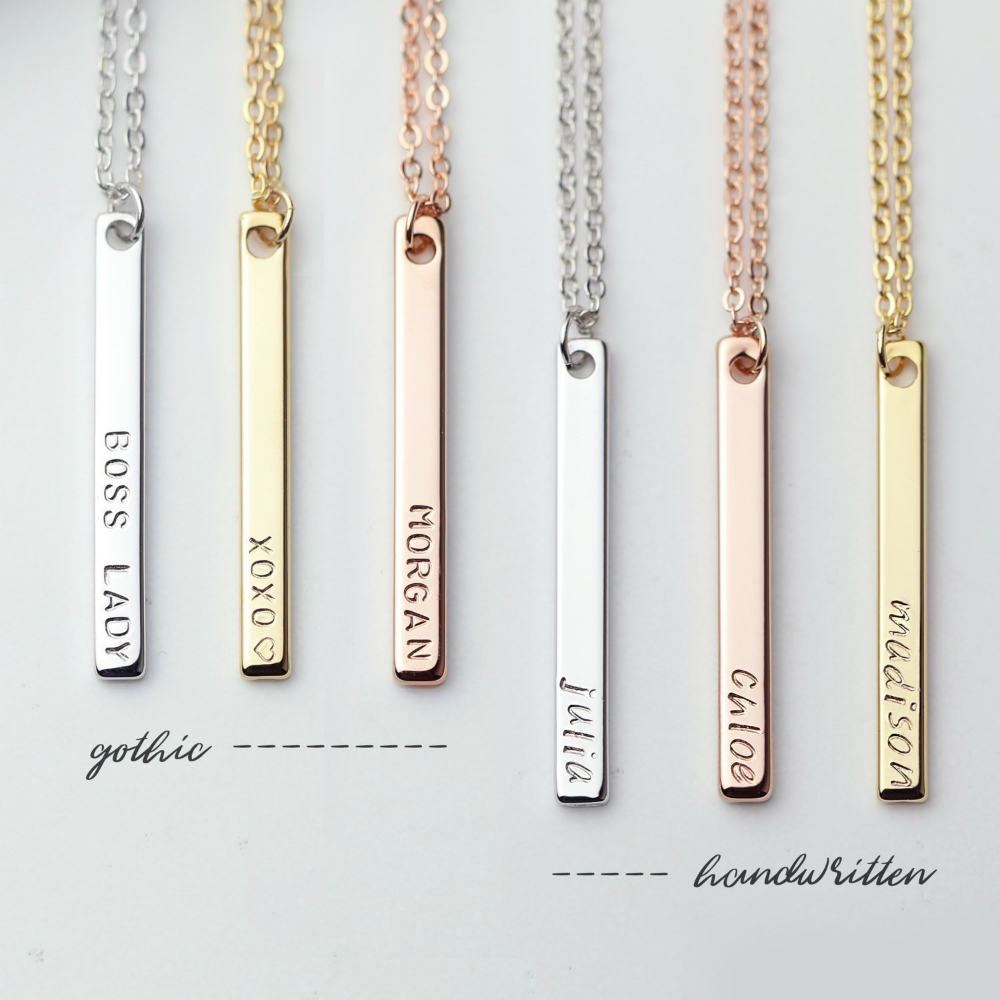 Necklaces always add up to your fashion. Think of the day you go out without a necklace and feel somehow incomplete! Necklaces are so much important for a woman. This personalized name bar necklace is such statement jewelry for women.
There are various kinds of personalized gifts for ladies. But a personalized necklace will always steal a lady's heart more. This personalized name bar necklace is just the perfect kind of gift for women. As per request, name or message is handwritten on it with utmost care.
The superior metal of the name bar necklaces never loses its shine. Also, it does not tarnish after regular use. But you should keep the necklace clean and moist-free. It is best to clean the necklace with a soft linen cloth to avoid scratches. This will ensure a longer life. It comes in 3 different finishes to choose from. It has gold-plated, rose gold plated and silver plated finishes.
The name bar pendant comes along with a cable style chain. Also, the chain is 17.5 inches long. The pendant is 1.99 inches long with a width of 0.17 inches. So, this sleek look of the necklace makes it perfect office wear jewelry.
Every personalized name bar necklace is made to order as per customer requirement. So, this makes the perfect gift for any women on any occasion. This gift will make every girlfriend, mother, sister or friend happy. Also, do not worry if you have no one for gifting you this piece. You can always pamper yourself a little. You can order one suck necklace for yourself and wear it with pride.

September 27, 2023 11:33 pm

Amazon.com
Last update was on: September 27, 2023 11:33 pm