Architecture Brain Teaser Puzzle for Adults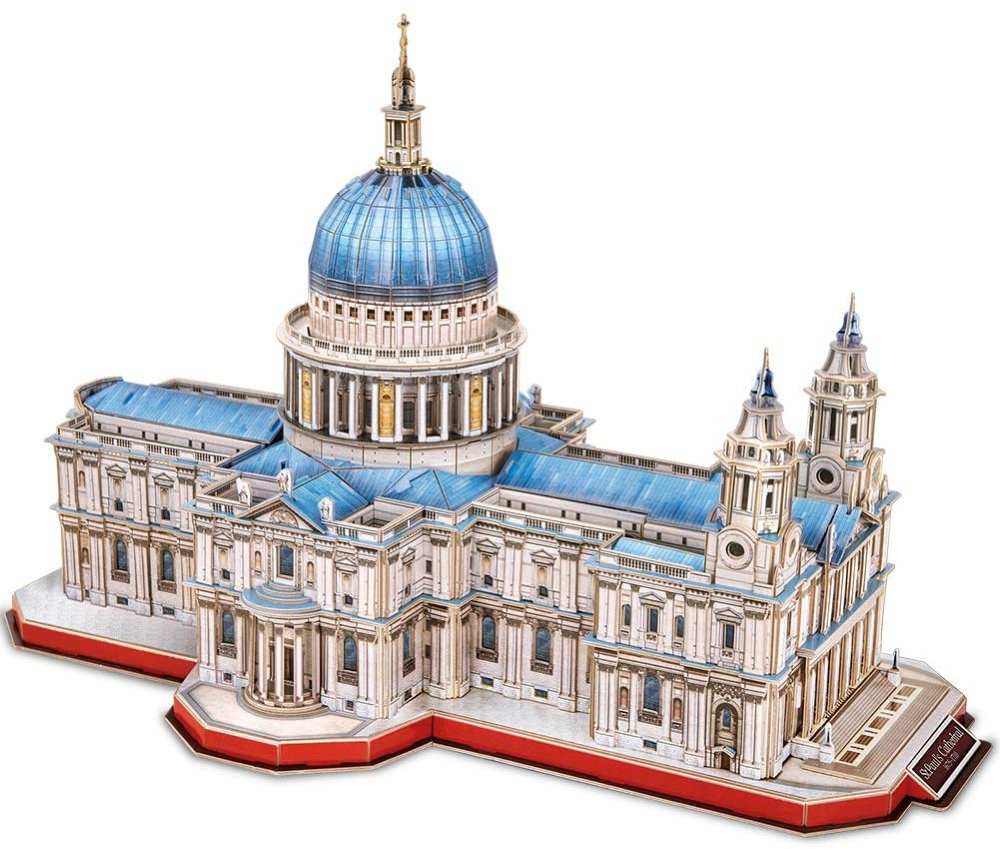 Does architecture excite you or makes you happy? Or you dream of becoming one or are already one? This architecture brain teaser puzzle by CubicFun is a fun way to kill time. So what if you cannot travel to see the world architectural landmark? It can surely come to you. Restore the real landmark at home with this interesting puzzle.
Architecture Brain Teaser Puzzle for a realistic appearance as well.
You are sure to feel that you have the real church in front of you. Moreover, the visible workmanship will make you appreciate it. In addition, this puzzle has 643 pieces. This will keep you occupied and busy with solving the puzzle. A great home decor piece, this architecture brain teaser puzzle will beautify your office too.
The Latin church cathedral model kit will have heads turning around. Thanks to the upgraded and detailed design, the finished model will drop jaws. Also, it has a creative moveable wall design. Therefore, it enables you to see the whole church inside when half-open.
The size of this brain teaser puzzle runs 18.58 x 11.18 x 11.73 inches. You won't need any glue to fit the puzzle pieces. Enjoy a mess-free church model. The puzzle pieces are of green paper 3D foam board. Hence, this allows all the pieces to fir together precisely.
Apart from being a fun game, this puzzle is quite challenging and requires patience. It is clearly not for the ones who quit too soon. You need about 16+ hours to complete the architecture brain teaser puzzle.
Upon completion, it will give you a sense of accomplishment. This puzzle game can make for great bonding time with your kids. Or if you have your friends over, you all can enjoy this puzzle while chatting. It will also turn your boring sleepovers into fun and enjoyable ones.

September 21, 2023 2:57 am

Amazon.com
Last update was on: September 21, 2023 2:57 am