Kikkerland Concrete Desktop Planter Adds Amazing Look to Your Office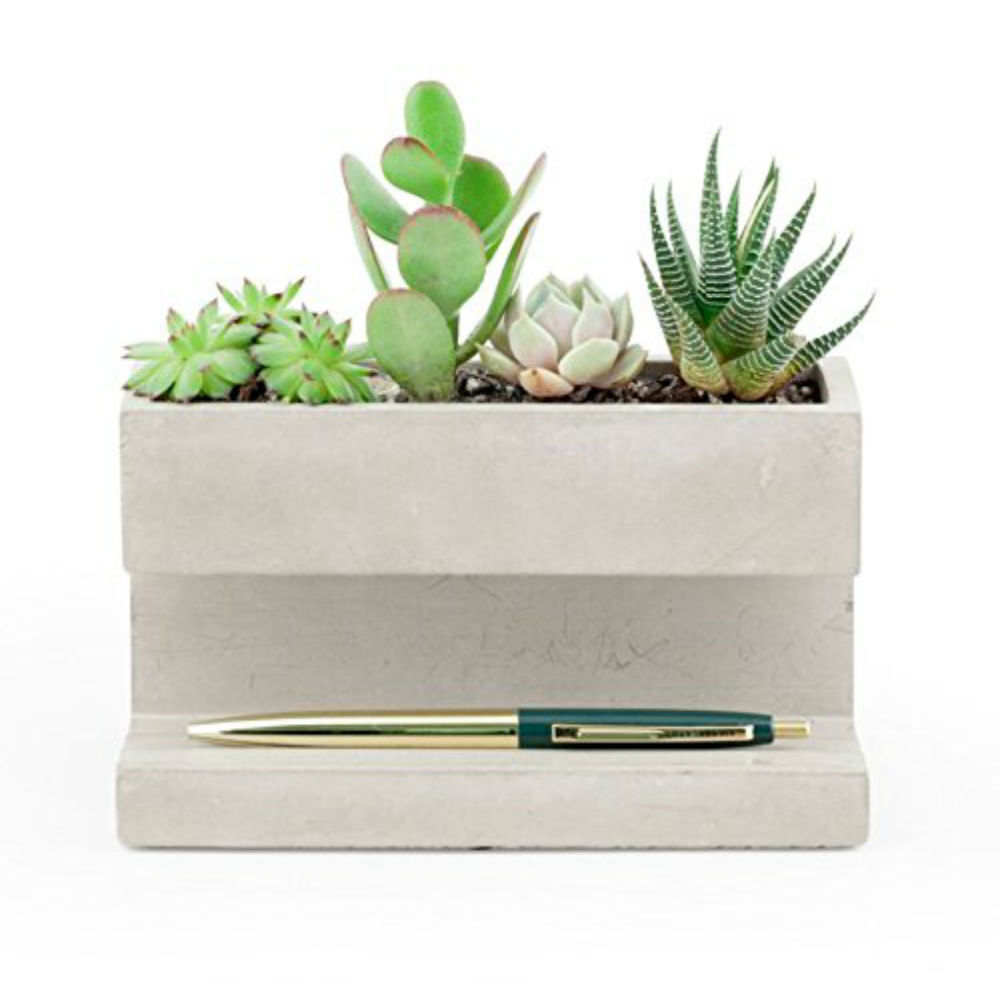 The Kikkerland concrete desktop planter will add a fascinating look at your office desk. It will just add an awesome look to your dull office desk and make your mood happy.
This small desktop planter is made up of solid concrete. If you are keeping this on your home desk then also it will look great and add an amazing look. The base of the planter is mainly used to hold pens, business cards, and all the other small supplies.
The Kikkerland concrete desktop planter comes in two different colors that are brown and grey. The weight of the item is up to 1.93 pounds. The weight of the item also varies from the size of the desktop planter.
It is perfect for all types of the desks because the size of the planter is not very much and it can be easily be fitted in the small desk also. In the desktop planter, you have to add tiny plants.
You can add artificial plants or the real plants in this small desktop planter. Apart from the tiny plants, you can also add some pebbles. It will add an attractive look to your desk. There is no drainage system in the planter, and you have to take a little extra care.
There are two types of sizes that are available on the Internet – large and small size. In the larger size measurement is 6.3 by 3.6 by 3.2 inches. The smaller size is 3.8 by 3.5 by 3.2 inches. The price also varies for both of the sizes.

March 20, 2023 11:17 am

Amazon.com
Last update was on: March 20, 2023 11:17 am