Alarm Clock on Wheels to Get You Up on Time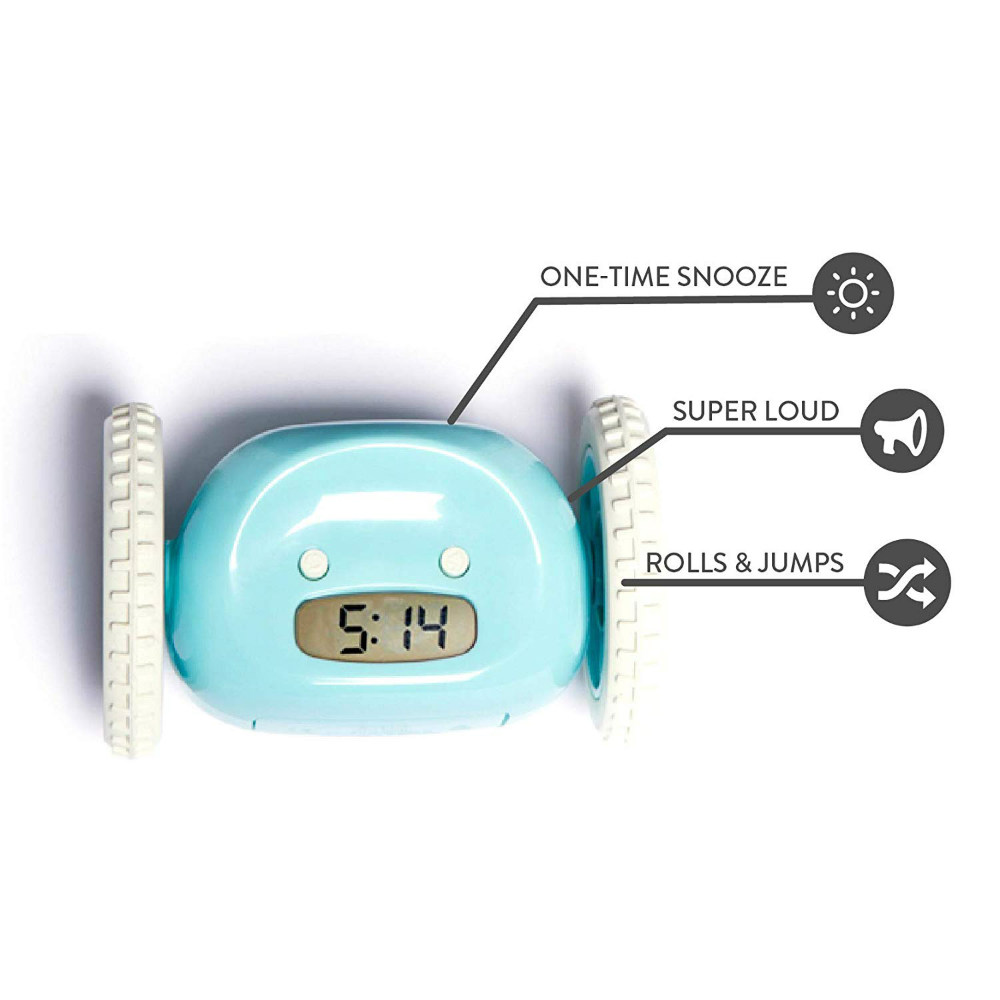 Waking up every day on time can be a task, especially when you love your sleep. Say hello to this alarm clock on wheels by Clocky. Forget being late for school, meetings, office, date, or an important event.
With this alarm clock, you will always wake up on time but in a different way. Bid adieu to your boring alarm clocks and upgrade to this alarm clock that will run away, hide, and roll. Not only this but this clock wheels, beeps, and even jumps up to a 3 feet nightstand. This cool, fun, and unique clock moves on carpet and wood.
This alarm clock on wheels even shakes, runs, and changes directions. Battery operated; the clock requires 4 AAA lithium batteries. Let this crazy and annoying alarm clock give a different direction to your mornings. How often do you see a clock jumping, rolling and doing crazy, fun stuff? Almost never; unless you get this part robot, a part alarm clock which is super loud.
With a sound like R2D2, it is obnoxious enough to keep you awake and make sure that you don't sleep through. This clock allows you to snooze one time for 1-8 minutes or you can turn off the snooze feature.
This unique alarm clock on wheels will light up in the dark and get into action when it's time to get up. You'll chase it when it does its thing jumping and wheeling around in your room. Not only will this clock surely help you get up in the morning, but it will also do so in a fun way.
This alarm clock on wheels makes for a perfect gift to those who sleep in even after putting a hundred alarms. Avoid oversleeping with this alarm clock and wake up on time every day to never miss anything important.

December 6, 2023 10:20 pm

Amazon.com
Last update was on: December 6, 2023 10:20 pm