Travelamp Classic Phone Diffuser Warms Your Nights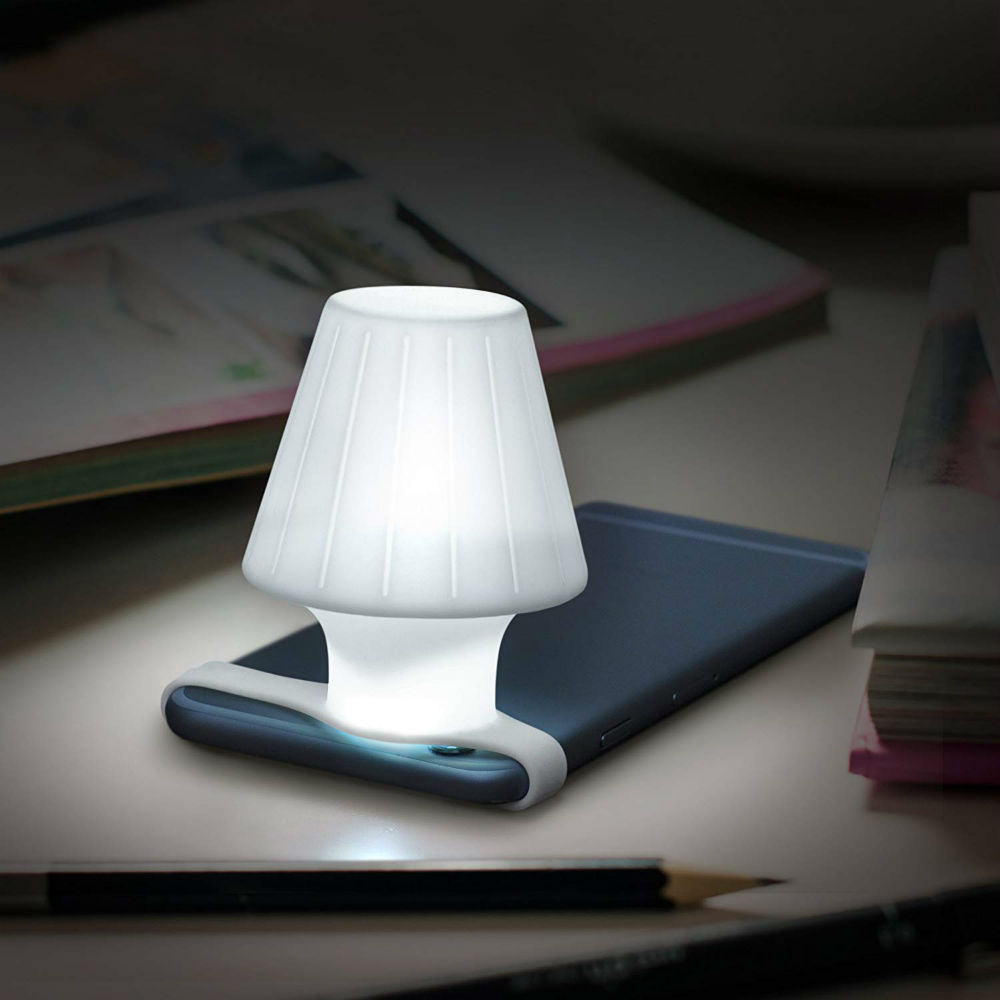 Like to read in bed but don't like the bright light in your room? Then, this device is just for you. The classic style phone diffuser is designed especially for this need. You may try to turn your phone's flashlight on to have the warm feeling of the dim light. But phone flashlights are usually really strong. And they just light a certain space.
With the Travelamp classic phone diffuser, you can enjoy the warm light from your phone. All you ever need to do is put the diffuser over your phone. And the warm and dim light is ready for you to enjoy.
The phone diffuser is soft and made of silicone. Because of the material, the diffuser grips the phone tightly but without damaging it. So, the structure of the phone diffuser also makes sure that it doesn't slip off the flashlight.
The classic phone diffuser has actually many uses. You can use it as a bedside lamp when you are about to sleep but read a few pages. Your bedside lamp might be too bright for that.
Besides, you can use the diffuser to set a mood. When you are together with your partner, you might like the dim light of the phone diffuser. Also, there may be a power outage, or you might go camping and your batteries can die.
With all the possibilities and benefits this gadget has to offer, you have every reason to want and have one.

July 18, 2023 11:03 pm

Amazon.com
Last update was on: July 18, 2023 11:03 pm