BOSS Car Stereo with Apple CarPlay and Android Auto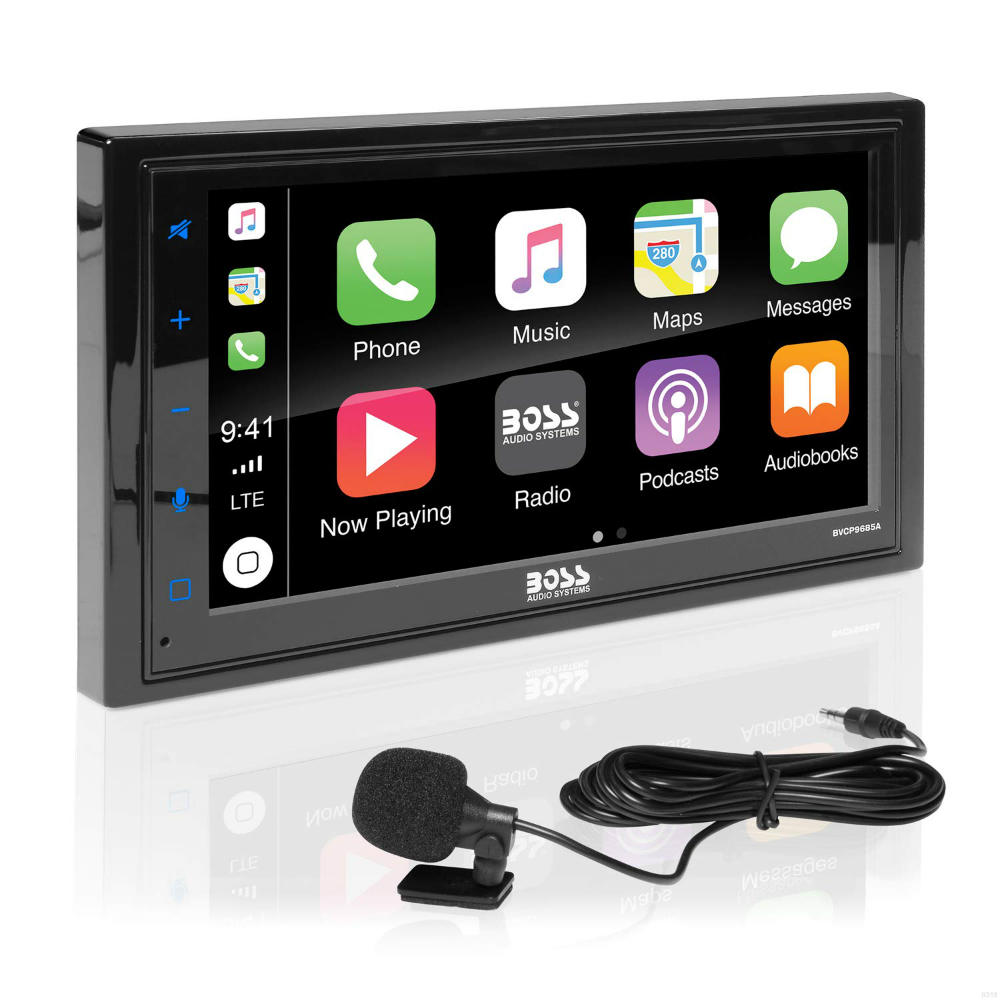 Do you have an old model car that has no Android Auto or Appel Car Play? Don't worry. You can upgrade your car audio system with Boss Car Audio that comes with Android Auto and Apple Car play built in. This new CarPlay car stereo comes in with Apple Carplay and Android auto to make your car rides even better.
With this CarPlay car stereo, you can access some of the apps on your iPhone by activating Siri voice controls. It has various features like phone, music, maps, podcasts, radio, and audiobooks. You can ask Siri to read your messages and reply to them while you're driving. While you can ask Siri anything, CarPlay will direct you every step of the way and tell the speed limit too.
With Android Auto, you can get navigation apps like Google maps, Waze, and other Android Auto compatible apps. By accessing your email, text messages, and contacts, CarPlay will predict your destination. You can also access to Bluetooth with this CarPlay car stereo. Also, you can play music apps like Spotify, iTunes, Apple music, or Pandora.
With Android auto, all you have to say it 'OK Google' to talk to the Google Assistant for help. You can drive and make calls, check messages, reply back, play music while google assistant does it for you. You can also rearrange how you want your apps to appear in CarPlay through the settings on your iPhone.
It supports apps like WhatsApp, Amazon, iHeartRadio, Google Play Music, CBS radio. This CarPlay car stereo connects with USB/AUX inputs. The steering wheel interface allows the use of existing functions on your steering wheel. This CarPlay car stereo weighs 3.1 pounds and its dimensions run 5.3 x 7 x 4 inches. So, upgrade your car now with this Boss Audi System to make your car compatible with Apple Car Play or Android Auto.

September 27, 2023 10:12 pm

Amazon.com
Last update was on: September 27, 2023 10:12 pm