A Next Generation Bluetooth Enabled Floor Mounted Smart Lock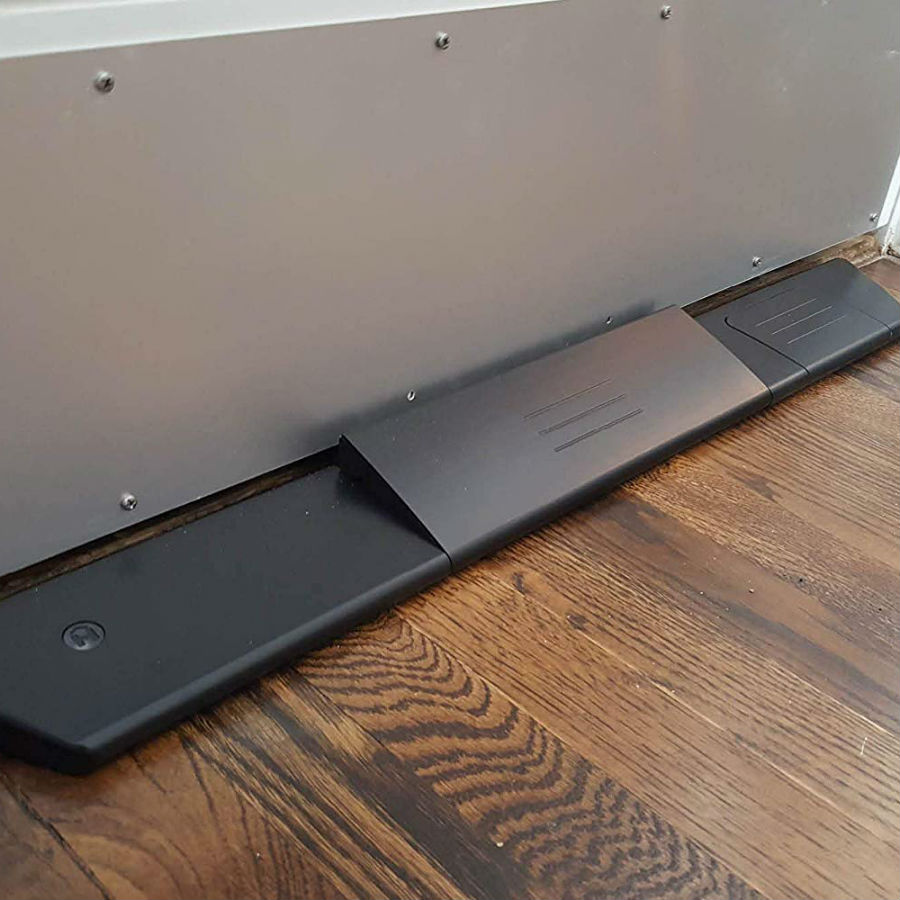 This amazing lock is a one-of-a-kind home security platform. It fits perfectly at the bottom of the door. Also, it can be electronically activated. This fortifies the door at the base and this steel lock is the strongest among all.
If you want to sleep tight safely in your house, the Smart Lock is there for your protection. The Smart Lock protects your house even when you are away. This lock helps you forget the hassles of keys. You can operate this lock with just a mobile app. If a guest arrives when you are away from home, do not worry. you can send virtual keys through the mobile app.
The system is stronger than a deadbolt.  The military-grade steel, nylon, and polycarbonates make it exceptionally strong. This smart lock works with just a mobile app and a key fob. So, your house is now safe even from intruders. This smart lock was invented by Alex Bertelli on his way to raids in Iraq and Afghanistan. So, it actually aims in practical security.
This Smart Lock is 30 inches wide, 3 inches thick and 0.8 inches tall. Also, it weighs only 4.8 pounds and easy to install. So, it is really easy to install in all door sizes. Furthermore, it is water resistant, pet-proof, and childproof. So, you can install this without any worries.
The sellers offer a smart home integration so you can be safe. So, don't wait up, get one for your home and be safe always. This makes the perfect gift for all the people who travel more. This will help them stay tension-free on their trips.

September 20, 2023 1:51 pm

Amazon.com
Last update was on: September 20, 2023 1:51 pm