10 Best Low Budget Drones for Kids under $100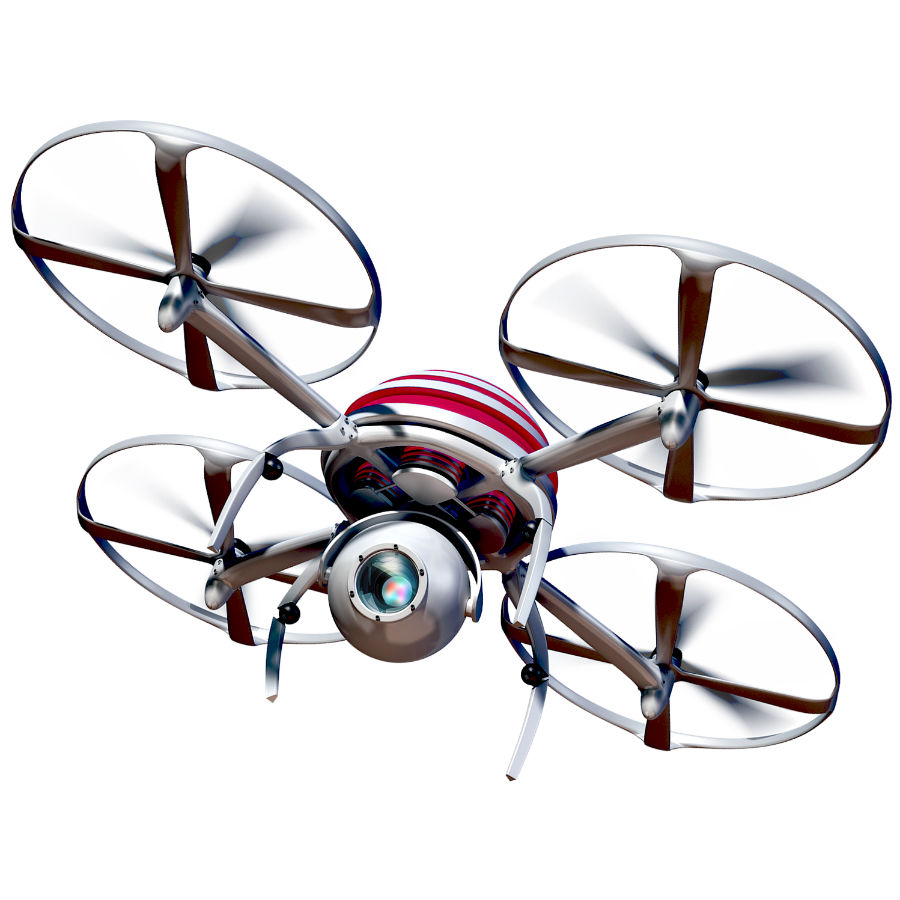 You look for some outdoor fun? Well, drones are getting cheaper and advanced. You can get a pretty good drone with camera for under 100 bucks. we have listed here the best drones you can get under $100.
HS170 Predator Mini RC Helicopter Drone
This low budget drone has headless mode and LED lights which help's Predator fly through the night. The predator can even come back to you with the press of one button, this one press can make finding the drone much easier. This drone can even do really cool flips. Predator even has 3 different speed modes according to your level beginner, intermediate and advanced. The predator can even fly up to 50 meters away. After Predator's flying time is 8 minutes, you have to charge for 40-45 minutes. This is not the best mini drone, but overall this drone would be an amazing wonder in the sky.
Holy Stone HS170 Predator Mini RC Helicopter Drone 2.4Ghz 6-Axis Gyro 4 Channels Quadcopter Good Choice for Drone Training
DROCON DC65 Foldable Mini Drone for Kids
The next Foldable mini drone made for Kids. The Drocon DC65 can hold the altitude automatically. You can make DC65 stay at a certain height. In addition to the hovering, you can set the drone to fly in a fixed hight. The drone controllers are easy to handle. And with a single button, you can  make this drone to rotate around you. You can set three speed to fly, and allows you to practice your skills. This mini drone is portable and you can fold and carry in your pocket. If you are looking for a budget friendly beginner drone with easy controls, DC65 mini drone is a best bet.
DROCON DC65 Foldable Mini Drone for Kids, Beginner RC Quadcopter with Altitude Hold/3D Flips/Self-Rotating/Headless Mode/One-Key Take-Off & Landing/One-Key Return/Speed Adjustment (Blue)
ScharkSpark Beetle Drone with 2 Cameras
The Beetle drone is shaped sort of like a beetle. Beetle has 2 cameras, one on the front that is 1080P and one on the bottom that is 720P. Like most of the other drones, Beetle has 3 different speeds. If you need to make the drone steady to take a picture, then this drone can do that using both of its cameras. Even though this drone doesn't have a return home button, Bettle would still stop because you lost control. Beetle would slowly descend to the floor if it understands that you lost control.
ScharkSpark Drone SS41 The Beetle Drone with 2 Cameras - 1080P FPV HD Camera/Video and 720P Optical Flow Positioning Camera, RC Toy Quadcopter Equipped with Lost-Control Protection Technology
SNAPTAIN H823H Mini Drone for Kids
This Snaptian mini drone has extreme propeller protection which helps H823H fly without major propeller damage.  Like all of the other drones, H823H has altitude hold which can help you control the rechargeable drone much more easily. The remote is very easy for everyone to understand because of H823H's easy remote. This drone also has 3 different speed controls which make it easier to control the drone. H823H even has a headless mode which can help a lot to avoid steering problems and crashing.  H823H can even do flips without any difficulty. This highly protected drone even has LED lights which can help you see the drone during the night.
SNAPTAIN H823H Mini Drone for Kids, RC Nano Quadcopter w/Altitude Hold, Headless Mode, 3D Flips, One Key Return and Speed Adjustment
Scoot the Hand Operated Drone
Scoot is probably the weirdest drone in the list of low budget drones you ever heard of because it doesn't need a phone or a remote Scoot is simply controlled with your hand. All you have to do to start Scoot is to throw it gently into the air. Then you use your hand to move Scoot around. This remarkable drone has a flexible shell that can help Scoot withstand most crashes inside a room. You can bring Scoot outside but it can get lost. This amazing drone even charges differently because Scoot only uses a USB to charge itself. This is a great drone for young kids.

Hand Operated Drones for Kids or Adults - Scoot Hands Free Mini Drone Helicopter, Easy Indoor Small Orb Flying Ball Drone Toys for Boys or Girls (Blue)
Snaptian A15 Foldable Drone
The next drone is Snaptian A15 which can fold into a pocket-sized item that is easily portable. A15 can fold because the wings are designed to fold into the body which can help you carry the drone easily. This drone even has voice control which can help you but unlike Scoot, A15 needs to be connected to a phone. A15 has one camera in front of it which is a 720P camera. This amazing drone even has altitude hold which can help A15 take pictures. Unlike the drones that need GPS to know which way to go if they want to go far, A15 only need you to draw a line to the finishing destination on your phone's app and A15 will follow the path.
SNAPTAIN A15 Foldable FPV WiFi Drone w/Voice Control/120°Wide-Angle 720P HD Camera/Trajectory Flight/Altitude Hold/G-Sensor/3D Flips/Headless Mode/One Key Return/2 Modular Batteries/App Control
DBPOWER Drones with Camera
DBPower FPV Drones are coming with 720P WiFi camera. You can get stunning aerial photos and video footage with this mini drone. This drone communicate with your phone and you can see realtime footage in your phone screen.  The camera drone is coming with two large capacity batteries, with up to 6~9 minutes for each battery. With headless mode, you don't need to worry about the direction when you fly. The altitude hold function keeps your drone same hight always. You can set two speed for the drones, to control based on your skill. This budget friendly drone offer you auto take-off and landing with one button press.
DBPOWER FPV 720P HD WiFi Camera Drone,RC Quadcotper for Beginners & Kids/Adults with 2 Batteries,Altitude Hold,Headless Mode,3D Flips,One Key Take Off/Landing
Spacekey FPV Wi-Fi Drone for Kids
When you want to get a aerial view of a land, you can depend on this mini drone. The Spacekey drone can capture images with built in 720P/30FPS HD camera. The Drone's 120-degree wide-angle lens captures true color and panoramic views. This mini drone is foldable and you can carry them on pocket. The altitude hold feature let you keep the same flying height automatically. The Android or iPhone app offer you realtime view and see the landscape through the drone camera. You can see the live video in HD quality. This drone make easy to take-off and land, all you can do with just one key.
Spacekey FPV Wi-Fi Drone with Camera 720P HD, Real-time Video Feed, Great Drone for Beginners, Quadcopter Drone with Altitude Hold, One-Key Take-Off, Landing Foldable Arms
iBasyToy RC Quadcopter
The Q616 has different wing protectors from most other low budget drones because Q616's wing protectors are curvy so all areas are protected. This amazing drone can travel up to 100 meters away from you and if you think you lost Q616 you can press "the return home" button and Q616 would return back to you usually in perfect shape. Q616 can do flips and it has Led lights which can help in the night. The greatest thing about Q616 is that it has a gravity sensor which means that you can control this drone just by tilting your phone.
iBaseToy RC Quadcopter Drone with Camera Live Video 720P HD Altitude Hold Equipped with Headless Mode Gravity Sensor RTF Helicopter for Beginner
Quadcopter WiFi FPV Quadcopter with Camera Live Video
Quadcopter E58 is a foldable drone. This mini done can do really nice 3D flips and E58 has altitude hold which can help with photos. E58 also has a 720P HD camera which is great for photos like the other drone, Tozo. E58 can also travel as far as 100 meters! Even if you lose it you can just press the return button and then E58 will zoom right to you. The drone can also be controlled by tilting your phone which is an amazing advancement in technology. This drone is best for beginners but you can also use E58 for more advanced people.
Quadcopter Drone with Camera Live Video, EACHINE E58 WiFi FPV Quadcopter with 120° Wide-Angle 720P HD Camera Foldable Drone RTF - Altitude Hold, One Key Take Off/Landing, 3D Flip, APP Control
These drones are the greatest drones that you can find for a better price. These are the best mini drones, portable and can fit into your pocket. You can condor these are the greatest presents that you should buy someone for their birthday or for a holiday.