This Bamboo Bathtub Caddy Tray Holds Everything You Need For A Good Bath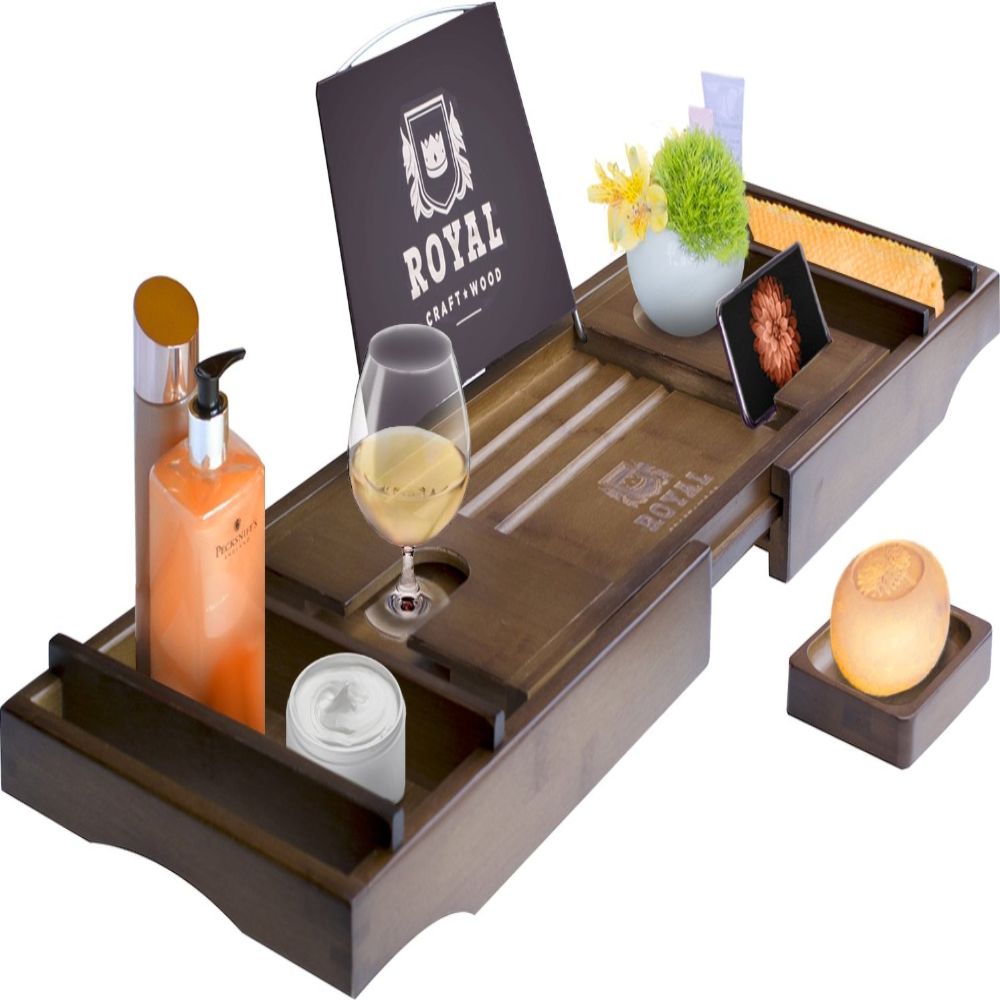 Who does not love to get a good relaxing time in their bathtub after a long day? I guess everybody loves that, especially ladies. Dipping into the water for a long time requires a good glass of wine and your favorite magazine. This comes with a problem of where to keep all kinds of stuff. The amazing bamboo bathtub caddy tray solves all your problems.
This bathtub caddy fits almost all bathtubs of various sizes. The bathtub reading tray looks luxurious and serves you the best. The best part it comes with a free soap dish.  This bamboo bathtub caddy tray is just perfect to hold your wine, bath essentials, magazine, hand towel, and all other necessities. Also, it has a secure smartphone holder.
This caddy tray is expandable up to 43 inches. So, you can buy to fix it to your own bathtub. Imagine enjoying a facetime with your favorite people while soaking into a tub of hot water. The wooden tray is water resistant. So, you actually get a durable and eco-friendly caddy tray. The tray is 29 inches when folded and 43 inches when expanded.
The Royal Craft Wood is a pioneer in luxury wooden products. So, add a touch of luxury with this awesome bamboo bathtub caddy tray in your everyday mundane life. This company assures money back guarantee. So, buy it and if you are not satisfied with the product just return it. The brown wooden tray looks grand with the white bathtub background.
This wonderful bathtub tray makes the perfect gift. You can gift it to your lady love on an anniversary, birthday or any other occasion. Also, it makes a perfect housewarming gift for all people. You can also buy it for pampering yourself a bit.

September 28, 2023 1:38 am

Amazon.com
Last update was on: September 28, 2023 1:38 am