Apply The Best Care For Your Teeth With The Smart Electric Toothbrush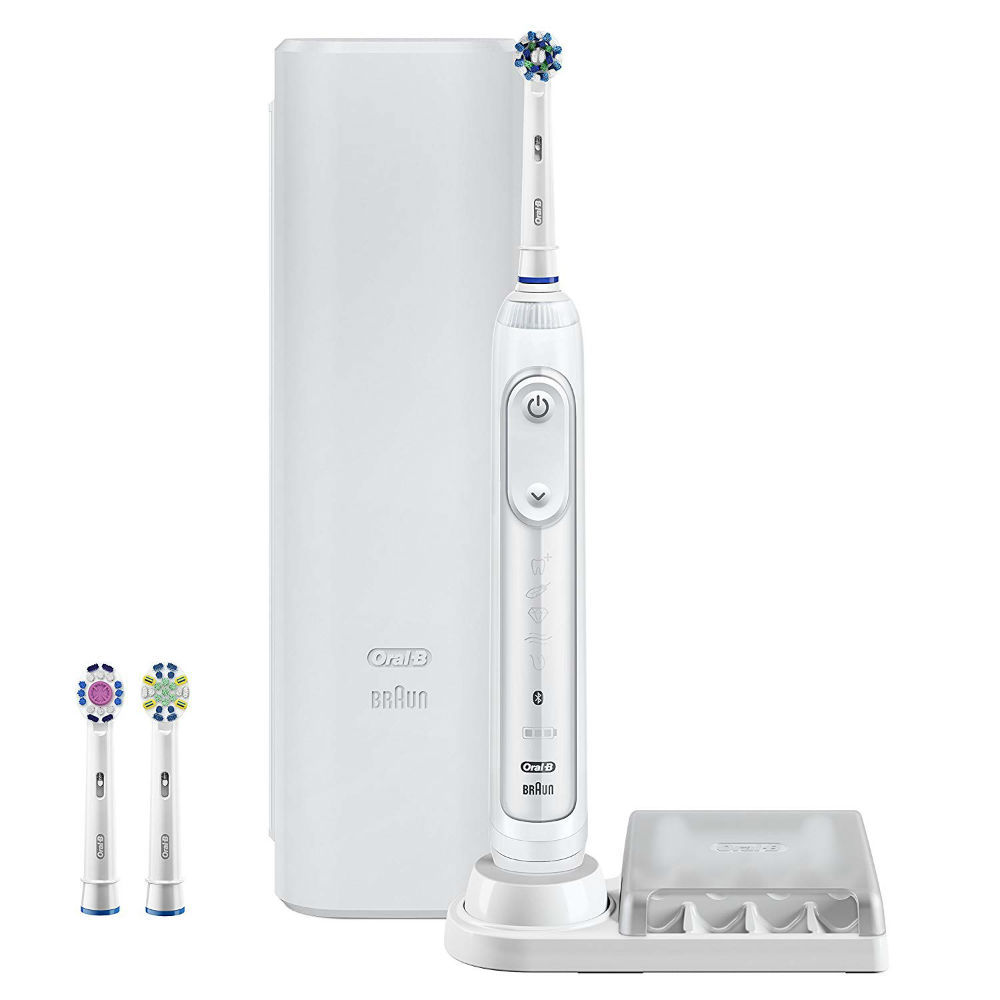 The dentists often think that most of the people brush their teeth in a wrong way. People either brush for a shorter time, harder than necessary, or they ignore the parts of their teeth. The Oral-B Pro 7500 Smart Electric Toothbrush helps you to have the best brushing experience.
The electric toothbrush has sensors in it to make sure you are brushing long enough. The toothbrush sends you light notifications in every 30 seconds and at the end of the 2-minute cycle. The notification light has 12 different options for you to personalize the toothbrush a little more.
The toothbrush has 5 different settings to ensure you have all you need for a clean and healthy mouth. These settings are daily clean, gum care, sensitive, whitening and pro clean. The default mode when you start the toothbrush is daily clean.
Also, you can use the arrow button to choose one of the other 4 settings. The smart electric toothbrush has a control panel in a silver colored frame. And the back of the toothbrush is a non-slip rubber to grip it even when it is wet.
The Oral-B Pro 7500 Electric Toothbrush comes with 3 different heads, a charge station, brush storage to contain 4 heads and a travel case. The battery life is 14 days for this toothbrush.
So, considering what this smart electric toothbrush offers to its users, it seems this electric toothbrush is the new favorite.

December 6, 2023 6:13 pm

Amazon.com
Last update was on: December 6, 2023 6:13 pm