The Latest Apple AirPods With Wireless Charging Case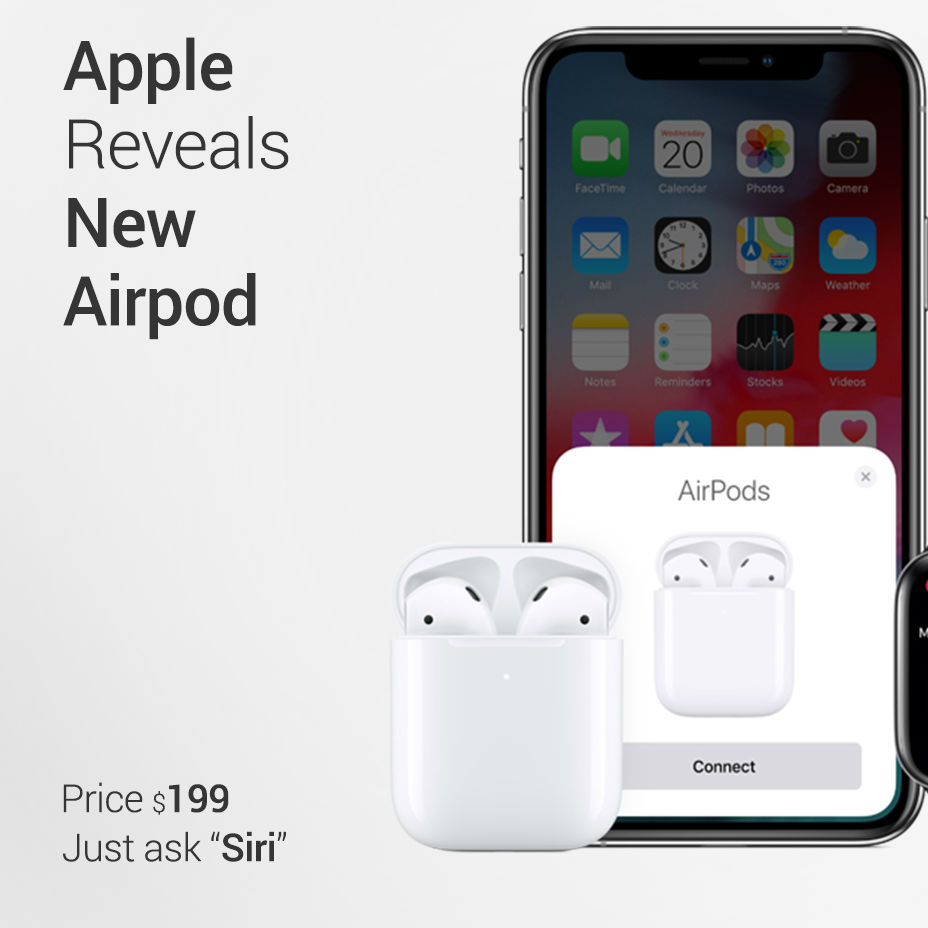 Apple AirPods is the best companion for all Apple users. These best quality true wireless earphones are compatible with all Apple devices. So, no more hassles of wires just put in yours and relax. This latest Apple AirPods is the best of all AirPods to date.
This upgraded model of AirPods comes in a trendy, easy to carry wireless charging case. This latest Apple AirPod case is capable of wireless charging. The charging box does it all. So, when not in use just keep the pods in the box and let it charge. Another fantastic feature of this AirPods model is it gets on automatically and connects automatically too. Nothing can be better than this.
The new beast has an incomparable battery backup. It gives more than 24 hours of listening time with the charging case. So, you can enjoy unlimited music without the warning of a low battery. Also, it provides 18 hours of talk time too. The Siri access is just easy and fast by saying "Hey Siri". Because All new Apple H1 Chips provide such faster connectivity between your devices and low power consumption.
There are dual beamforming microphones, dual optical sensors, a motion-detecting accelerometer, and speech detecting accelerometer present in this AirPods. So, you can take an assumption over the feature sets that this one provide.
The model is 0.65 x 0.71 x 1.59 inches in dimensions. And is as light as 4 grams. The AirPod is very comfortable for your ears as well. The wireless charging case is 1.74 x 0.84 x 2.11 inches in dimensions. This case weighs 38 grams and can easily fit into your pocket or handbag.
Get your hands into this latest Apple AirPods before anyone do. This is a wonderful accessory for your Apple devices. So, do not miss the chance of having this before its late.

September 27, 2023 2:12 pm

Amazon.com
Last update was on: September 27, 2023 2:12 pm