Anker Docking Station: Docking Electronics in the Ports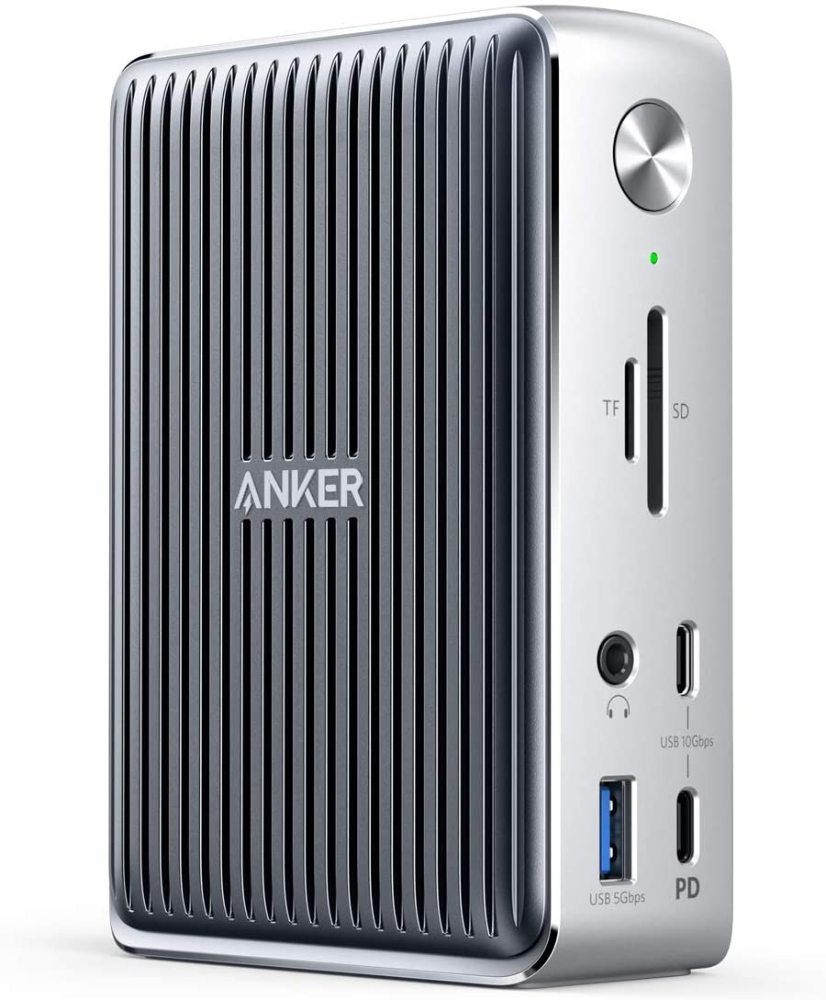 Anker Docking Station gives you a chance to bring all your electronic equipment in one place. The electronic device provides you many device connections at one time. So, if you are a gadget freak, then Anker Docking Station is the best device for you to dock Laptops, phones in one spot.
Anker Docking Station is a 13-in-1 port system. It carries one 3.5 mm AUX port, where you can connect your earphones. So, you can listen to your files. Moreover, it has 85 W and 15 W Thunderbolt 3, laptop (85 W), and phone (15 W) ports. Hence, it lets you charge your phone and laptop at the same time. Similarly, Anker Docking Station comes with two USB-C Power Delivery ports. Also, it gives you high-speed charging for all kinds of electronic devices. Some of the points that are present in Anker Docking Station are:
USB-A ports (5 Gbps and 1.5A)
HDMI port
Ethernet port
SD/microSD card slots
The ethernet port allows you to connect with the Internet. But, one can also connect with PCs or laptops with this. The ethernet port is the Gigabit Ethernet port. So, it offers high-speed transfer of files up to 1 Gbps. The HDMI port gives you a visual experience by connecting you with television or other display devices. But, it supports a resolution of 4K@60 Hz, whereas, with Thunderbolt 3 port, you can get a resolution of 5K@60 Hz. So, you can connect both simultaneously to enjoy the streaming experience. The Station comes with SD/microSD card slots to add, delete, and view files in the SD and MicroSD cards. It also offers a 2.3 ft Thunderbolt 3 cable along with a 180W power adapter.
Meanwhile, other Specifications of Anker Docking Station:
Weight: 490 g
Dimension: 125.8 mm x 88.5 mm x 41.9 mm
Compatible OS: macOS, Windows 8, Windows 10
Some of the benefits are that it has a multi-port system, is lightweight and small in size that makes it easy to move, and has audio and video support. Besides, the USB-C provides streaming and mirroring display along with laptop and phone charging. You also get an 18-month warranty on this one.

September 28, 2023 12:23 am

Amazon.com
Last update was on: September 28, 2023 12:23 am