The Smart Glucometer Keeps Health Records in iPhone or Android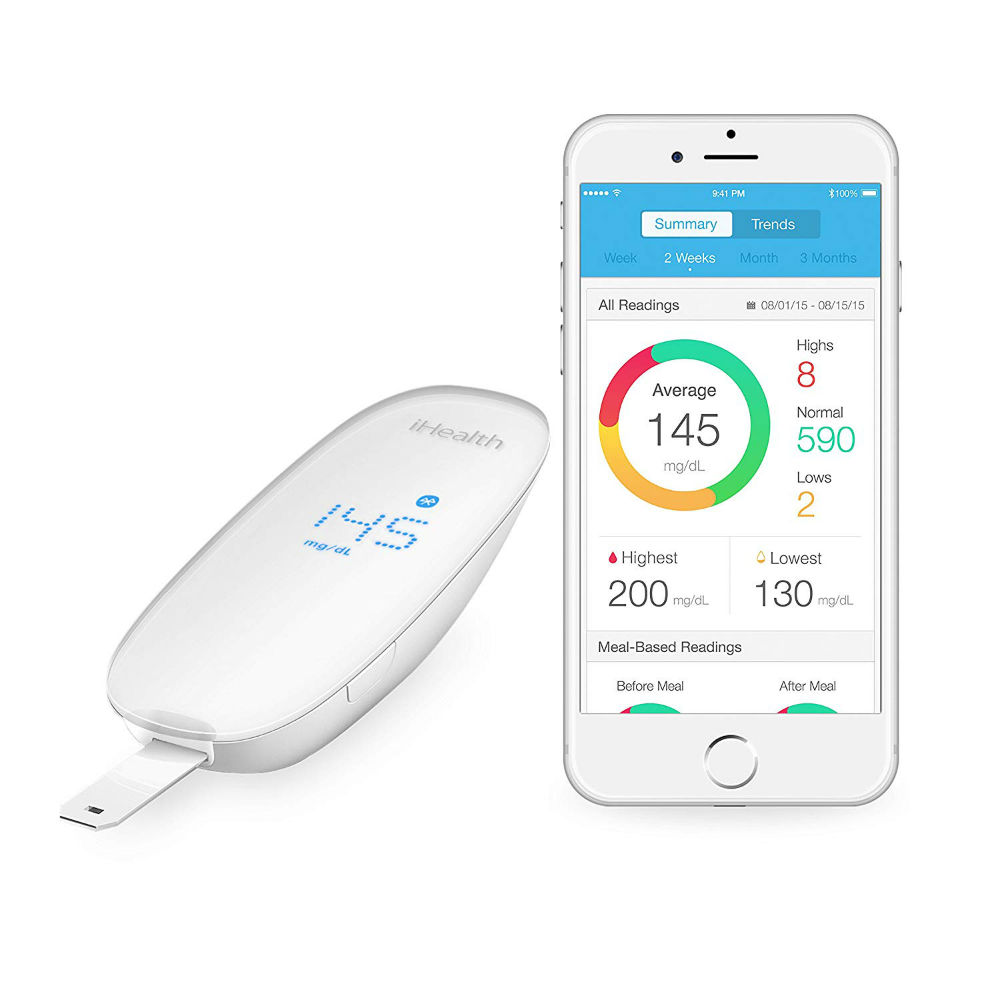 The smart glucometer is a revolutionary device made for diabetic people. Having diabetes is really hard for patients. Keeping track of the measurements and dosages are even harder. Especially for elderly or disorganized people. But, with the new iHealth Wireless Smart Glucometer, keeping track of every measurement and medicine dosage is really easy for every patient of every age.
The Smart Glucometer is an FDA-approved device. And, to use it, firstly, you need to charge it completely. Then, you need to turn it on and download the iHealth app from Apple or Android App Stores. After installing the app, you need to connect your smartphone and smart glucometer via Bluetooth.
To measure your glucose level with Bluetooth Glucose Meter, you need to scan the code on the test strip bottle. After that, you need to insert the strip and pierce your finger. Put the strip into your blood and then, wait for 5 seconds. The result is ready.
The wireless glucose meter doesn't need to be online at every reading. You can monitor the readings both on your smartphone and your device. The device's accuracy is clinically approved so you never need to worry about wrong results.
The glucose meter takes readings like ordinary devices. But because it is a smart device, it stores your reading in the app like a log book. With iHealth Glucometer by your side, you won't need an analog log book ever.
The device helps you check your blood sugar level without the worry of keeping a record. So now check your sugar level even when you are away from home.
With this smart device, you can monitor your health. Also, you can forget about a sudden drop in your sugar level. Now you can keep your doctor and loved ones informed any time you want.

September 27, 2023 8:28 pm

Amazon.com
Last update was on: September 27, 2023 8:28 pm