An Innovative Acoustic Earphone With Stereo Effects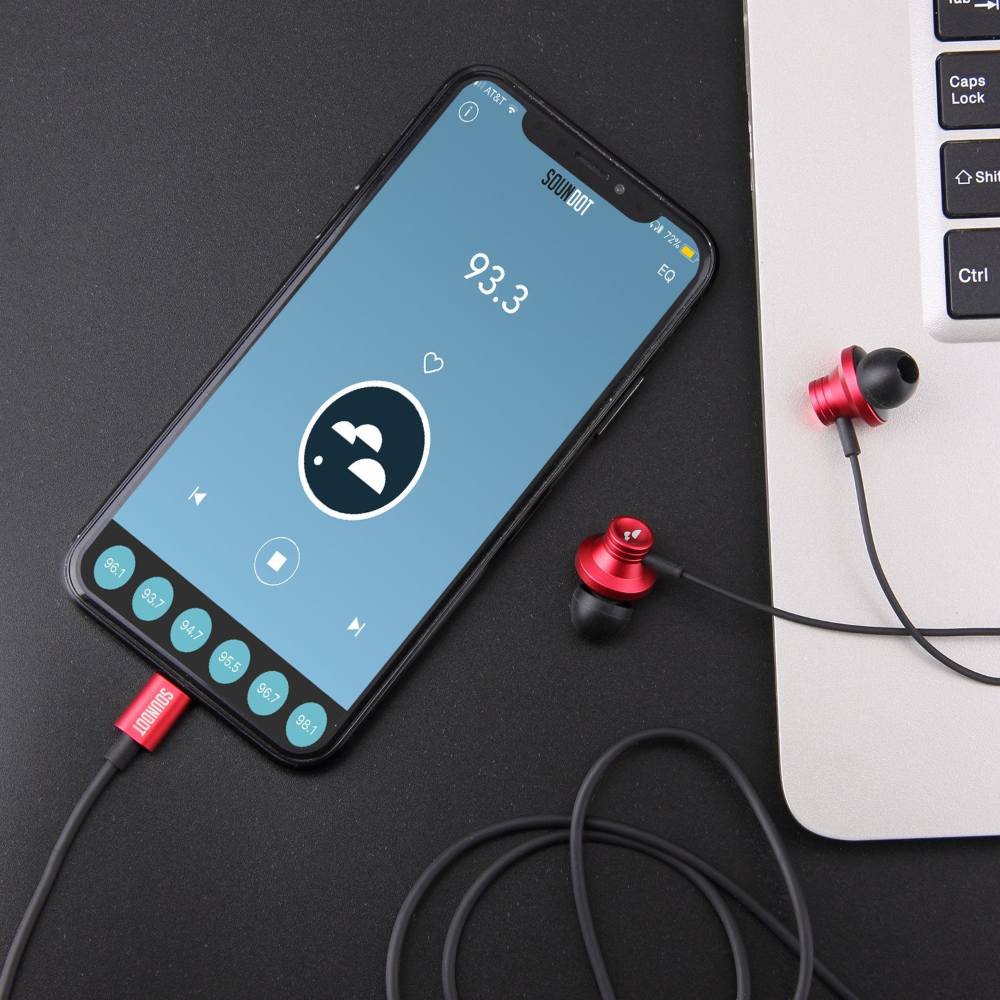 An in-ear headset is a man's best friend. It saves us from getting bored while traveling. Also, it helps us sometimes to avoid listening to unwanted people. These in-ear headsets are perfect for space saving and ease of handling while out of the home. This innovative acoustic earphone is the best for iPhone and iPad users.
This awesome acoustic earphone headset has the most unique features. The headset is a paradise for all iPhone and iPad users.  This has an in-built FM receptor. The SOUNDDOT AF1 allows the user to enjoy FM radio at any part of the world. Also, the FM can be enjoyed without the internet. Can you imagine enjoying FM radio anywhere in the world without the hassle of the internet?
This in-ear headset makes like easier. The sound quality of this in-ear headset is beyond comparison. It has patented psychoacoustic technology. Also, it has a six-band customizable graphic equalizer and 3D sound effect. The in-ear headset has a control box. The box has the volume up and volume down button for easy usage. Also, it has a multi-functional pause and plays button.
The in-ear headset is not just for listening to songs. It also has an inbuilt mic. So, you do not have to open your headset for receiving calls. You can enjoy uninterrupted music and attend calls at the same time. Also, the earbuds are soft and do not cause pain in long time usage.
The sound quality of the psychoacoustic headset is unmatchable. You will feel like you are in the middle of the concert. So, enjoy your favorite music in the loop with this in-ear headset. Also, you can gift this to your friends, family or colleagues who love to plug in headset and chill.

September 27, 2023 9:18 pm

Amazon.com
Last update was on: September 27, 2023 9:18 pm