A Wireless Charging Mouse Pad Mat for Fast Charging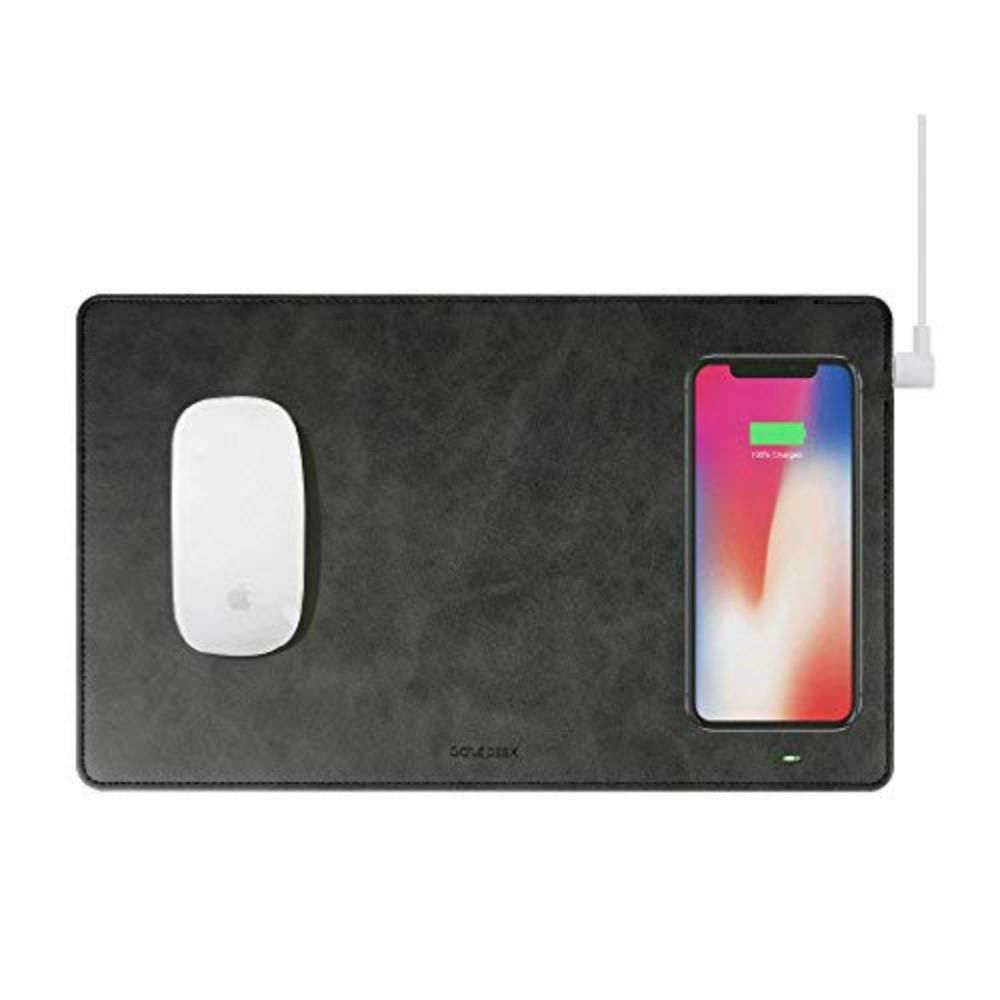 Nowadays, mobile phones are being launched every other week with new up gradations. The increasing usage of mobile phones with heavy applications drains the battery quickly. You cannot carry a charger everywhere and handle the hassle of its wire. This wireless charging mouse pad solves all your problems.
So, that's where GAZEPAD Qi wireless charging mouse pad mat comes to save the day. This mouse pad mat provides you fast and high-speed charging. Also, you can power up your smartphone or any Qi-certified device with any Qi-enabled mouse.
This works with any Qi powered device. It features 3 coil technology instead of the usual 1 coil. This mouse pad mat's surface area is of 14.1 x 8.6 allowing you to work and play while charging. It can accommodate your smartphone, mouse, and other wireless devices as well.
The mouse pad has a wonderful texture. This wireless charging mouse pad is non-slippery.  Also, it has skid free PU leather surface to prevent any falling. The bottom of the pad is of high-quality chamois leather. This sleek, slim and rectangular mouse pad design comes in 4 colors. So, you can choose any color of your choice. It comes in Black, Grey, Brown, and Midnight Blue.
Its micro texture prevents it from getting scratches. Also, it is water resistant. So, you need no tot worry if you spill some water on it. The texture helps provide stable charging and mouse precision. This product has 2 Universal USB Type-C charging ports to help adapt to different setups. Also, it has an LED indicator to see the status of power supply and recharge.
The wireless charging mouse pad is a lifesaver for everyone. Also, it makes life much easier without chargers. You can gift it to someone who always runs low on battery. They will be the happiest person ever. Or, even get it for yourself, even you need some pampering.

September 20, 2023 9:19 pm

Amazon.com
Last update was on: September 20, 2023 9:19 pm