A 14 Piece Knife Set With Pine Wood Organizer Block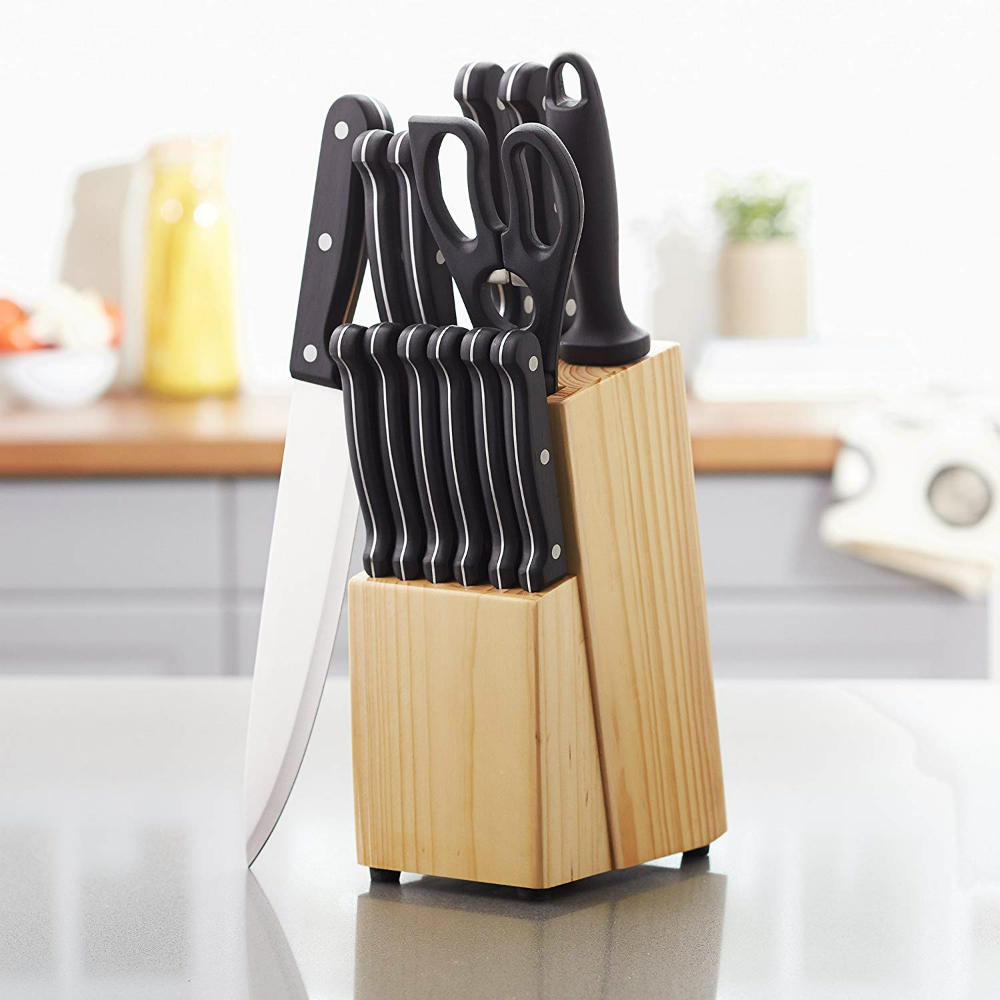 Knives are the most essential kitchen gadget. We all need various knives in daily cooking. Also, we often mess up with the knives and do not get the one we need at the correct time. This 14 piece knife set will solve all your problems with knives.
This exclusive 14 piece set comes with a stand. So, you can arrange all your knives after use in the block. Also, the block is made of high-quality pine wood. So, it does not get any fungus and is completely safe to use.
The knife set comes with 12 knives, one pair of scissors and one wooden block organizer. It has one 8 inch chef's knife, slicing knife and a bread knife. Also, it has a 5.5-inch utility knife and a 3.5-inch peeling knife. It also includes six 4.5 inch steak knives and one 8 inch kitchen shears. It also comes with an 8-inch knife sharpener. So, you can sharpen it as required. So, you get an all in one set in this.
The utmost important feature of a knife is its sharpness. These high-carbon stainless steel blades are really sharp. So, your knife is perfect for smooth use. You can use to cut vegetables, meat, steaks, and everything. Also, the pair of scissors will help to chop herbs really easily.
The handle of the knives of this 14 piece knife set comes with a triple rivet. This ensures the handles give you a good grip. This whole set weighs only 2.26 pounds. So, you can have this in your kitchen and solve all problems.

December 10, 2023 4:59 pm

Amazon.com
Last update was on: December 10, 2023 4:59 pm