Portable Waterproof Speaker with 360 Degree Sound and 24W Enhanced X-Bass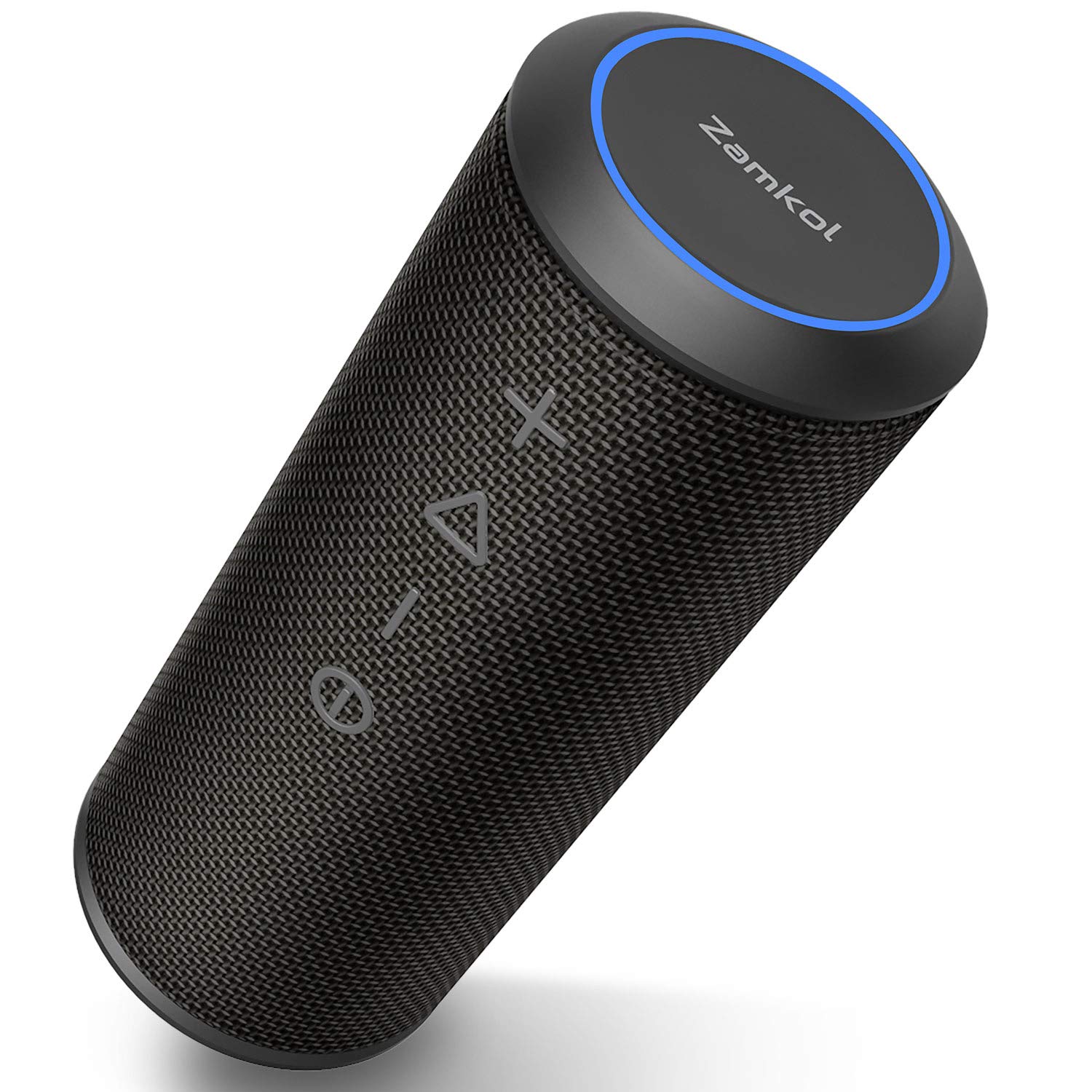 We all know that speakers are an awesome thing to keep in your house especially, Bluetooth speakers because you can connect to them so easily. But this speaker is a different kind of speaker.  You would want to buy this speaker because is water-proof, you rarely have to touch this speaker even to raise the volume. You can hear the sound from every corner of your room and you can avoid long and messy wires. The Zamkol Portable Bluetooth Speaker will be the finest friend for you.
First of all, this portable Bluetooth speaker can pair up with another ZK606 Bluetooth speaker. The paring creates a theater-like experience. Even better is that the speaker doesn't have to connect to another one with a cable. However, you can't buy both the speakers in one set. Another great thing is the durability. The speaker can last many years with falls, so you don't have to worry about it falling too much. And if you want to listen to music while biking well you're in luck. This speaker can fit as snug as a bug into your water bottle cage. This portable speaker can fit into a backpack for hiking. The speaker is very lightweight. This is the best portable Bluetooth speaker to take around with you if you plan on going somewhere.
Secondly, this speaker can be heard from every spot in the room because the technology allows the sound to be heard at all 360°. This makes ZK606 better than any other speaker. The best device ZK606 works with is Alexa ZK606 can project whatever Alexa says, you just have to connect the Bluetooth. The coolest thing about ZK606 is that it is waterproof. This means that you can keep it in the shower to listen to music this speaker can even sit next to the pool.
Lastly, this portable Bluetooth speaker can connect to your car AUX-in cable so you can even project your music in the car. The speaker can easily be charged using a micro-USB cable. If you lose the common cable then you can instantly replace it. The cable is not too long so you can easily avoid knots. The Aux cable is also short to avoid knots. This groundbreaking speaker comes in 3 different colors black, teal, and red.
In a nutshell, this is an amazing speaker because of the chargers, the technology, and the speaker is very portable. The speaker is one of the best because of the technology and the effort. This is a great gift for any friend or family member and they would keep with them as long as they love music. The speaker is an amazing speaker that you should take wherever you are going, especially hiking. The connection also makes the speaker a great one too.

September 20, 2023 8:20 pm

Amazon.com
Last update was on: September 20, 2023 8:20 pm