Z3Pro Dual Dash Camera for Uber with GPS and Inside Cam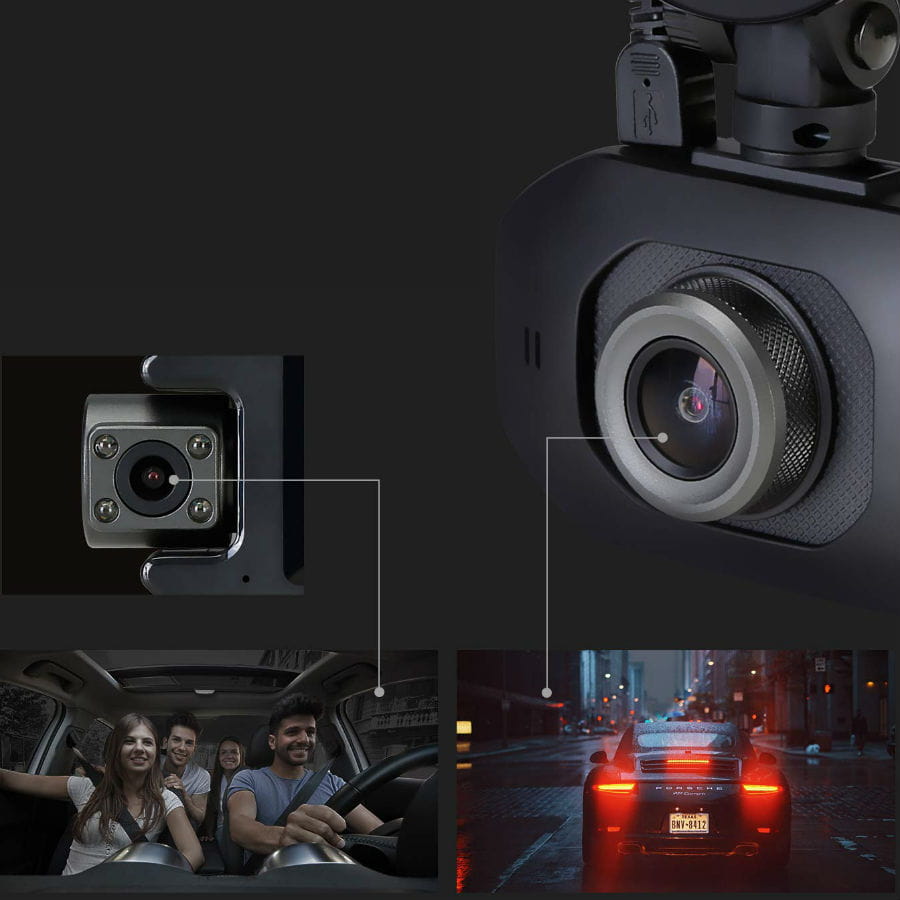 Are you looking for dashcam to record the street view and inside your car while driving? If you are a uber driver or cab owner, dual dashcams are your best bet. Z-Edge Z3 pro is a dual dash camera that can record street and inside your car same time. Most of the uber dash cams have 2 cameras facing in the opposite direction. Z3 Pro is different from those cameras.
This Dual Dash Camera has one front camera and a side camera. This side camera can rotate 180 degrees. So it can act as a cabin camera and also as a front camera. The side camera has 4 IR LEDs. This way, with 180 degrees rotation, you can record front view at night without losing quality.
Z-Edge uses 6 glass lens for high-quality videos and for better angles. Both lens record 1080p videos at 30 fps. A wide angle of 150 degrees recording area is available for both cameras. NTK96663 processor and Sony IMX323 image sensors are the special features of Z3 Pro. This processor and sensor allow both cameras to record videos at high quality at night.
Thanks to the 4 IR LEDs around the side camera for clearer recording at dark. Supercapacitors are a plus point to these kinds of cameras. It replaces the old Lithium-Ion batteries. Supercapacitor batteries can withstand high and low temperatures. Hence, your dual Dash Camera gets protected from overheating. It will also not reduce the life of batteries at negative temperatures.
Another highlight of this product is GPS logger. It has activated GPS which records routes, places, and speed. When you replay the video, you'll get the speed at which you were going. Extra features include the suction mount.
You can change the position of the camera whenever you want with ease. A 32GB memory card is available when purchasing the product from the Amazon store. 4 button control makes it easier to interact with the device.

September 28, 2023 3:24 am

Amazon.com
Last update was on: September 28, 2023 3:24 am