Wireless Charging Stand for Easy and Quick Charging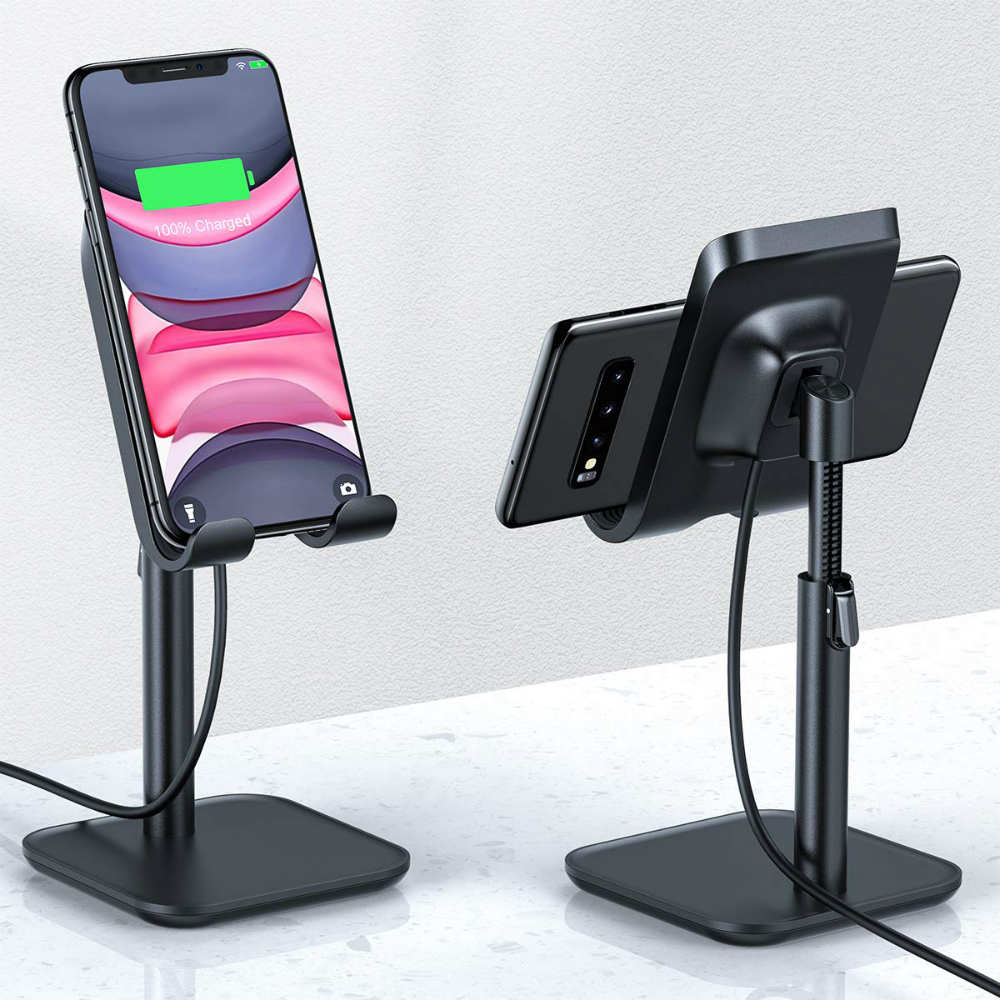 Sometimes it is difficult to find a plug/socket near you. This makes it difficult to charge your phone and use it simultaneously. To sort these problems, LISEN presents its wireless charging stand. The stand comes loaded with many features. Moreover, it is compatible with both iPhones and Samsung mobile phones.
The wireless charging stand uses advanced two coils technology. These two coils help in accurate heat dissipation. It dissipates heat 20% faster. The charger helps in protecting cell phone batteries. Also, this one builds a shield to protect the user as well as the cell phone from harmful radiation. The stand even detects any foreign object that comes in contact with it. The double coils also help in fast charging. It takes 30 minutes less than the ordinary charger to charge the phone. For this, a quick charge wireless charger is a must, unfortunately not included. Also, the stand protects your phone from short circuit and overvoltage as well.
The stand has an option of tilting it to a 45-degree angle. A 1.64-inch extendable aviation arm is available. This helps you in increasing the height of the stand according to your comfort. You can watch videos in landscape orientation. Even, you can adjust it to portrait mode for reading, video conferencing, messaging, and a lot more. The thickened solid base is strong enough to hold a tablet. For e-readers, iPad, Kindle, tablets can also be
properly
put on the stand.
There is a 7.5-watt fast charging mode for iPhones. And a 10-watt fast charging mode is available for Samsung mobile phones. Only metallic covers and plastic covers of thickness more than 5mm hinder charging. It is advisable to use LISEN's original USB cable. Also, use a proper adapter for a better charging experience. The wireless charging stand and holder is a perfect gift for your loved ones. It is perfect for those who love getting their hands on such tools.

September 27, 2023 3:33 pm

Amazon.com
Last update was on: September 27, 2023 3:33 pm