Novelty Silicone Holder for Pens & Pencils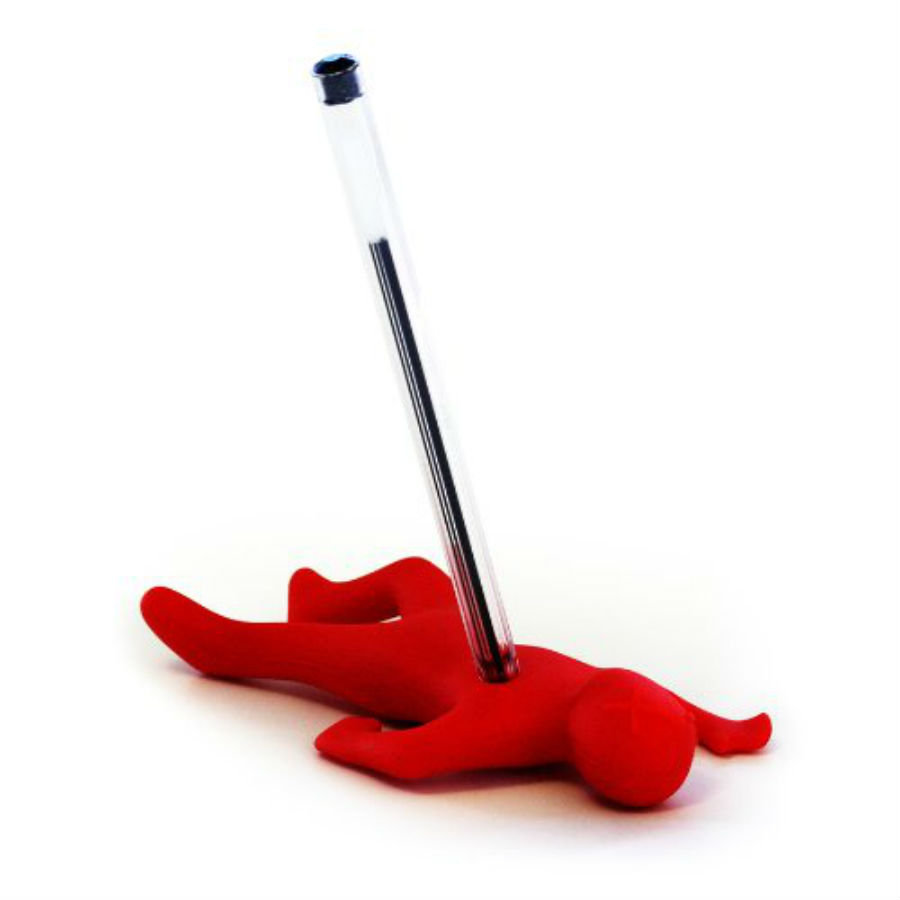 All the pens, pencils and accessories often make a mess in our table. It often happens that we do not get a particular thing at the time we need it. This silicone pen holder is designed in a unique and creative way to make life interesting.
The red dead man shaped pen holder makes your desk different than others. It has hollowed heart to keep the pen/pencil in an upright position. So, it is very compatible to put the pen in place even without looking to it. Also, you can take out all your anger on the boss and punch the pen in that body. It will feel satisfying.
If you are in a bad mood in work this funny little pen holder will make you laugh. The vibrant red color of Dead Fred makes it attractive. So, you can transform your desk into a crime scene instantly for some fun.
This beautiful silicone pen holder is compact. It has a dimension of 13 x 6.5 x 2.5 cm. So, it is perfect for all messy desks. Also, it does not take up much place. The pen holder can take only one pen. So, it is the best thing the office desks. You will never lose your pen while you sign papers or do corrections.
This silicone pen holder helps to keep your table tidier. Also, it is having a funny side. So, this makes a good gift for those who like all things horror. That small little holder keeps your favorite pen in place. So, you never lose it while studying or working.
So, buy this awesome pen holder for yourself to keep your pen handy. Also, gift it to kids and colleagues to make them laugh and organized too.

September 20, 2023 6:09 pm

Amazon.com
Last update was on: September 20, 2023 6:09 pm