International Power Adapter with 4 USB Ports, Your Perfect Travel Companion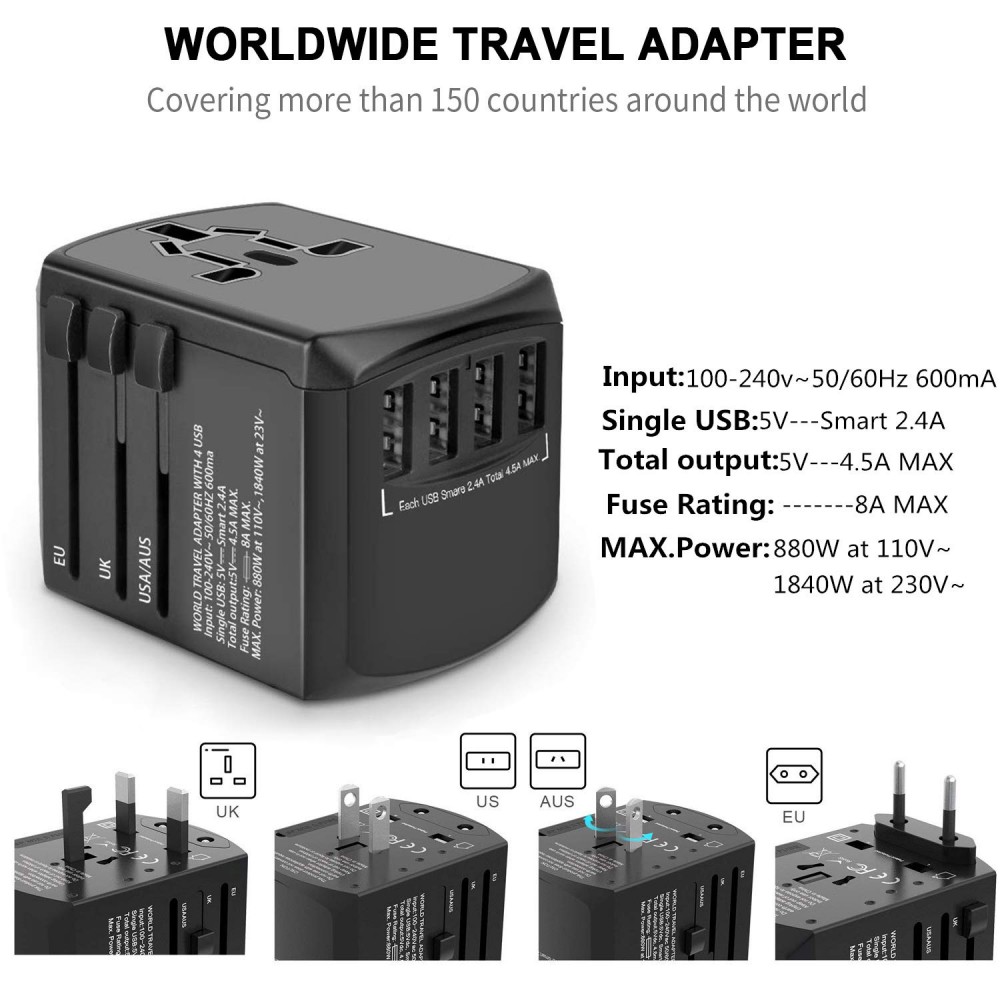 Are you someone who often travels internationally or someone who buys devices from abroad? Then you might often face difficulties due to different plugs types used in different countries. There are no problems without solutions. But smart solutions are what we prefer. This Universal Plug adapter is one of them.
This Universal plug adapter contains TYPE A, TYPE C, TYPE G, TYPE I plugs. Allowing you to use your devices in more than 150 countries like China, Canada, France, Brazil, Central America, South America, the Middle East, etc. It also contains sockets for all these plugs types. So that you can use devices bought from abroad or convert one plug type to another using this Universal Plug adapter. 4 USB ports are also provided, which can adaptively charge up to 4 devices at a time. So that you can share USB ports with friends or family when required. Built-in Smart IC Chip helps to distribute power to charge devices quickly and safely.
Made from fire-retardant poly-carbonate shell, the device is qualified with FCC CE, ROHS certifications for its safety and thereby provides complete protection for you and your devices. A replaceable dual 8 amp fuse protects your devices from current-overload, short-circuits, etc. It can withstand temperatures up to 125°c and has a max power of 880W at 110V and 1840W at 230V. This Universal plug adapter doesn't convert voltage and also is not compatible with high power devices like a microwave, iron-box, refrigerator, etc. It comes with 12 months of warranty and 24/7 customer service is also provided.
Now travel anywhere without worries about charging or using your devices. Grab yours now at the cheapest price.

September 28, 2023 3:21 am

Amazon.com
Last update was on: September 28, 2023 3:21 am