Orboot Globe App for Kids- Interactive and Educational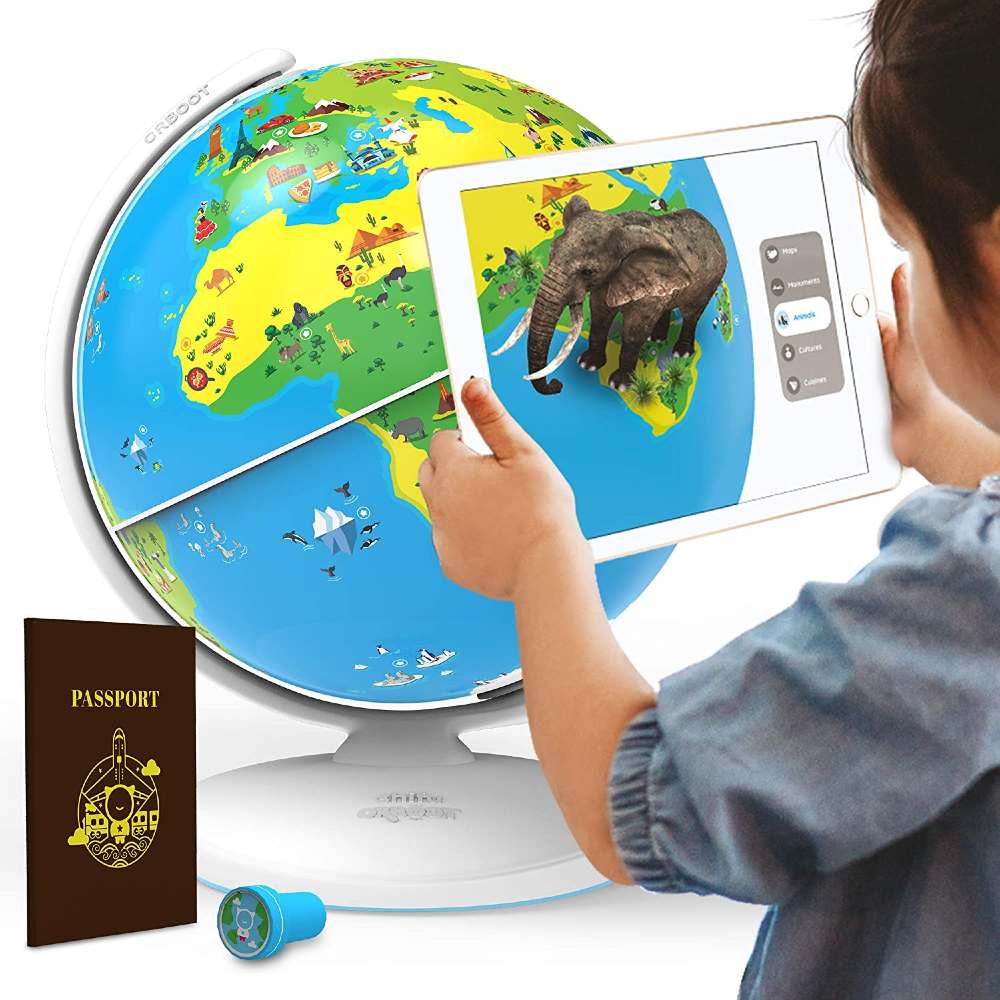 Orboot globe+ app takes your child on an augmented reality-based journey around the world. With the help of the Orboot Globe App, you can learn Geography, History, and more. Apart from that, the box comes with a 10″ globe, passport, stamps, country flag stickers, and a detailed help guide.
Orboot Globe App explores 400+ highlights and 1000+ world facts across six categories. Moreover, it is a toy for curious kids that spark their imagination and curiosity. Also, it helps build knowledge, linguistic and cognitive skills. It makes for a memorable and unique gift for kids.
Orboot app is free on iOS and Android and compatible with – iPad 5th gen & above, Android 3GB RAM, and above. Additionally, Orboot's world tour comes with an excellent travel kit – a passport and lots of stickers for the little globetrotter. Furthermore, you can have hours of fun.
Further, the Interactive Companion App helps you to venture into hundreds of cuisines and weather.  However, when a kid indulges in these games, he is indulging in education. Therefore, by thinning the line between fun and knowledge, they have earned favors with children of all ages.
Educational games are an easy way for parents to get involved in educating their children. They are both sought and bought by parents or teachers for the children. Early preschool games tend to be more accepted by teachers and parents. When a kid indulges in these games, he is indulging in education. It would have been unthinkable in the past that education would be something to indulge in or relish into.
The learn-and-fun method injects the fun-filled learning process. Thus kids enjoy their learning process and produce a faster result in learning a theme. It helps in understanding the academic lessons with a better scale on understanding and curiosity. So you can buy it for your little one.
Last update was on: December 9, 2023 1:21 am