Pocket Size Portable Tripod to Hold Your Phone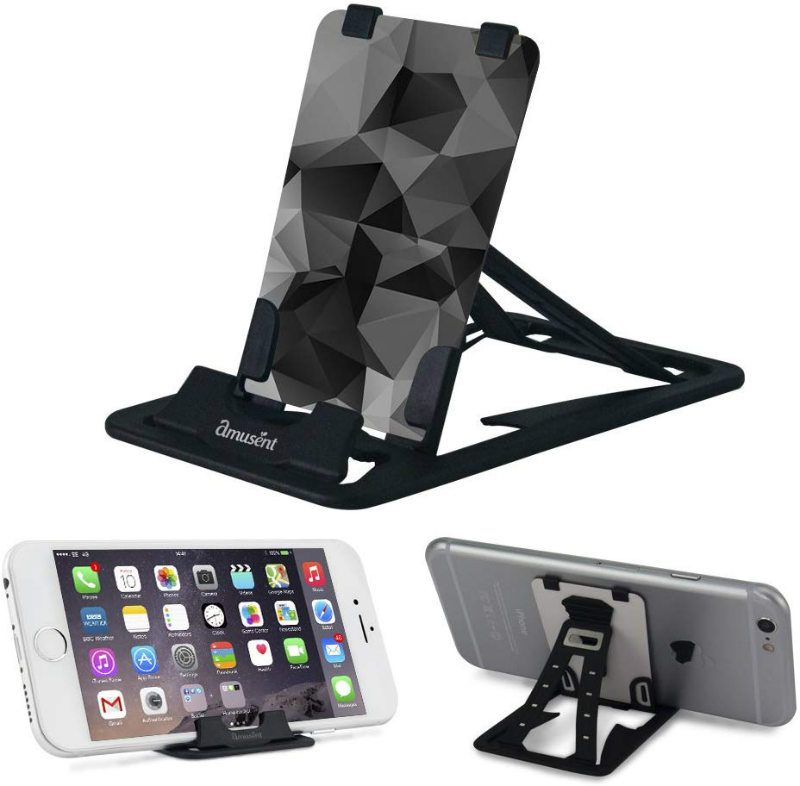 It can be quite challenging to keep holding your phone when watching a video or reading an e-book. While you may keep changing your hands or the position, it does not help much. But, this pocket-size portable tripod by Amusent will do the job for you.
Leave it to this tripod to do the work for you while you enjoy watching videos hands-free. Now, your hand won't be stuck to your phone any longer. Watch your favorite videos, browse through the news, or read a book whenever wherever you want. All you have to do is just set this amazing portable phone stand. Place the kickstand on the table and your phone will be set to use hands-free.
What's cooler is that this tripod even allows you to find your optimal viewing angle. With its 130 degrees adjustable multi-angle, find the viewing angle that fits you. This will be a break from your regular phone stands that do not allow you to set your viewing angle.
This pocket-size portable tripod can even fit into your wallet. This tripod does justice to its name. It is collapsible and has the pocket size of a credit card. With only 2.2 mm thickness, it is easily foldable. It can even fit into one of your wallet's card slots.
This tripod stand is compatible with almost everything. It is compatible with almost every tablet, smartphone, e-reader, or other portable devices.
Made of superior steel-reinforced plastic and precise, top of the line production processes. This tripod is very sturdy and durable and hence will live for a very long period. Get this pocket size portable tripod now and enjoy hour-long movies hassle-free.

September 27, 2023 8:06 pm

Amazon.com
Last update was on: September 27, 2023 8:06 pm