Phone Case With Selfie Stick for Handy Selfies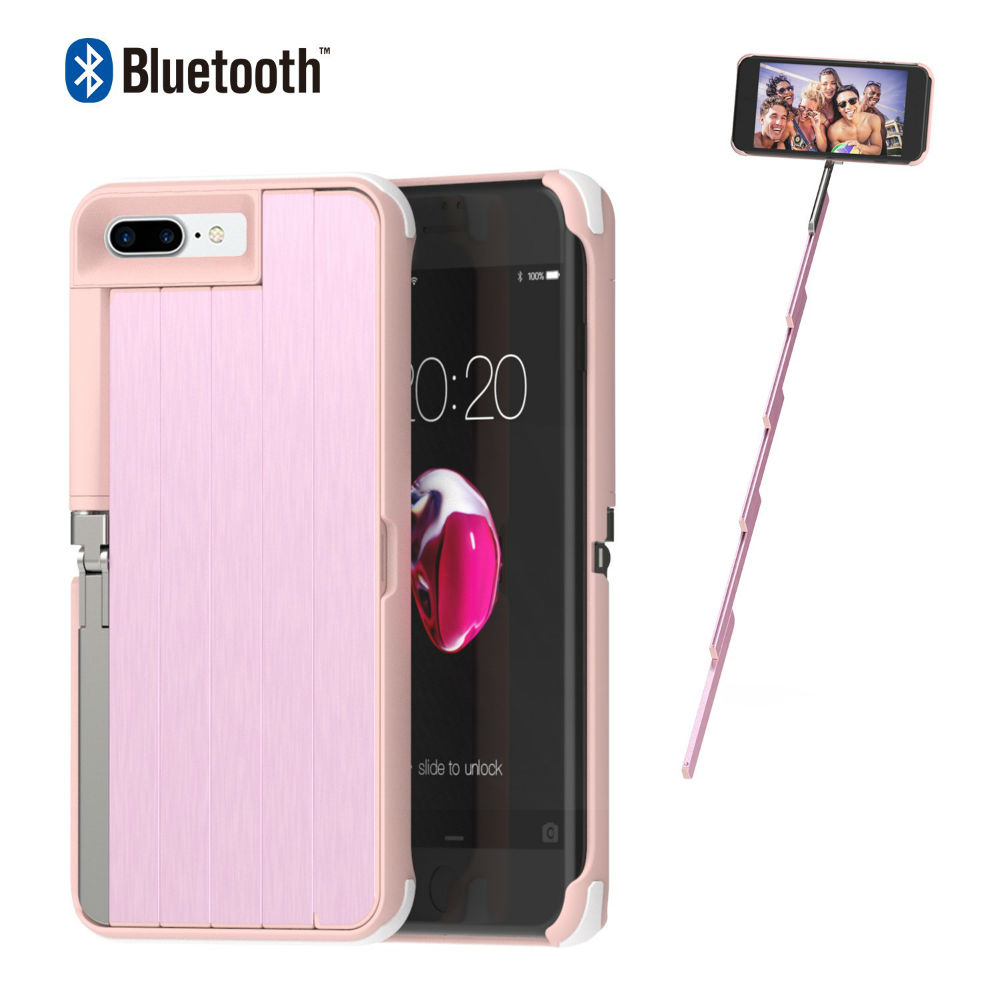 Are you a selfie lover? Tired of carrying around your selfie sticks? Want to stop digging your bulky bag for a selfie stick? Here is a solution for selfie lovers. A selfie stick case. The phone case has a selfie stick folded in it. This saves you the space required to store the stick.
You don't need to take the selfie stick on or off. The phone case has built-in Bluetooth wireless selfie stick. Hence, you will not have to worry about wires getting tangled. It is made very user-friendly. You don't need to carry an external shutter with the phone case. As the selfie stick has a Bluetooth button and charging socket at the end of the folded it. You just need to sync it with your phone and you are ready to capture the world's brightest moments. The stick enables you to click photos or videos just like other selfie sticks.
It is very easy to store the selfie stick because you can just slide it to the back of your phone. The Bluetooth of the selfie stick will switch off automatically if not used. Hence, it is not a problem even if you forget to switch off the Bluetooth. In addition to the selfie stick, the phone case also provides protection to your expensive gadget.
The selfie stick Bluetooth has a battery life of 65 mah. Hence, you will be able to click photos or videos continuously for one hour. The battery can hold as long as 1 month without being charged. Due to this feature, you can carry it for world tours or for outdoor exploration without hesitation.

September 27, 2023 2:50 pm

Amazon.com
Last update was on: September 27, 2023 2:50 pm