iPhone X Tough Case with 26 in 1 Multi Tool Card & Secure Credit Card Slot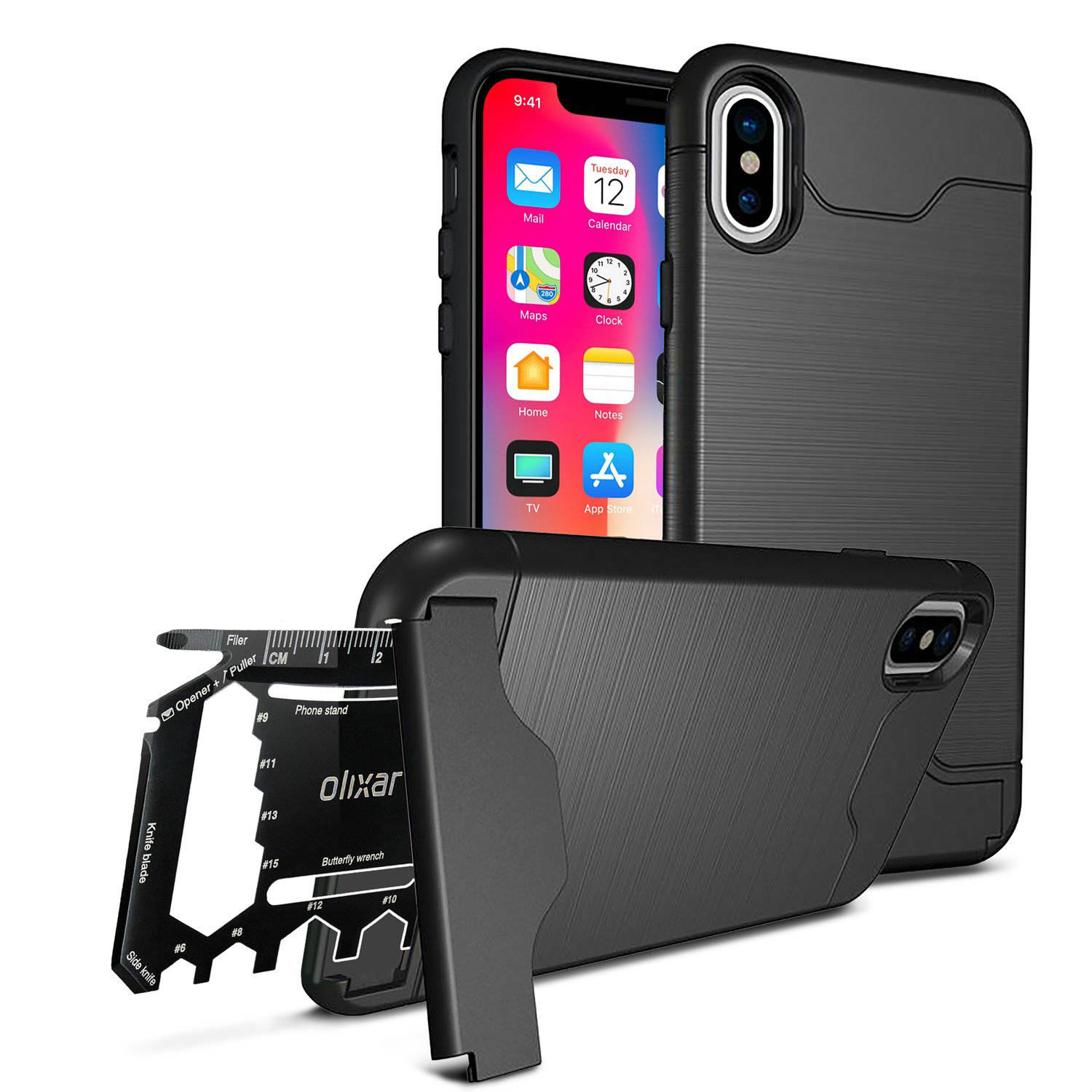 Give your phone the protection it deserves with the iPhone X tough case. It has many features that make it stand out from the rest of the crowd.
The tough case includes a multi-tool survival card. This uniquely designed card is very easy to carry and has many functionalities. The phone case has a can opener, peeler, saw blade, screwdriver and what not. In total, it encompasses twenty-six useful features. Be ready for adventures at any time. The area that stores this survival card can also be used to store credit cards or any card of your choice.
The raised bezel protects the screen from dirt, dust, and scratches. When the phone hits the ground, the rubber on the phone absorbs the impact. Since the phone stays slightly raised above any surface, the phone is free from dirt and dust from the surface. The case has rubberized bumper pads so as to decrease the chances of it falling from the ground.  The surface has a textured brush metal effect for extra grip too.
The case also has kickstands that can be folded when not in use. You no longer have to hold your phone to watch something you wish. Both vertical and horizontal viewing can be done using this stand. Skim through photos or watch videos without tiring your hand.
In addition to its high quality, the product also comes with a 2-year manufacturer warranty. This innovative iPhone X case is the best in the market and is very unique from other cases. But this case stands out from the crowd.

September 27, 2023 9:48 pm

Amazon.com
Last update was on: September 27, 2023 9:48 pm