Nonstick Cake-Sickle Pan to Make Amazing Cakesickles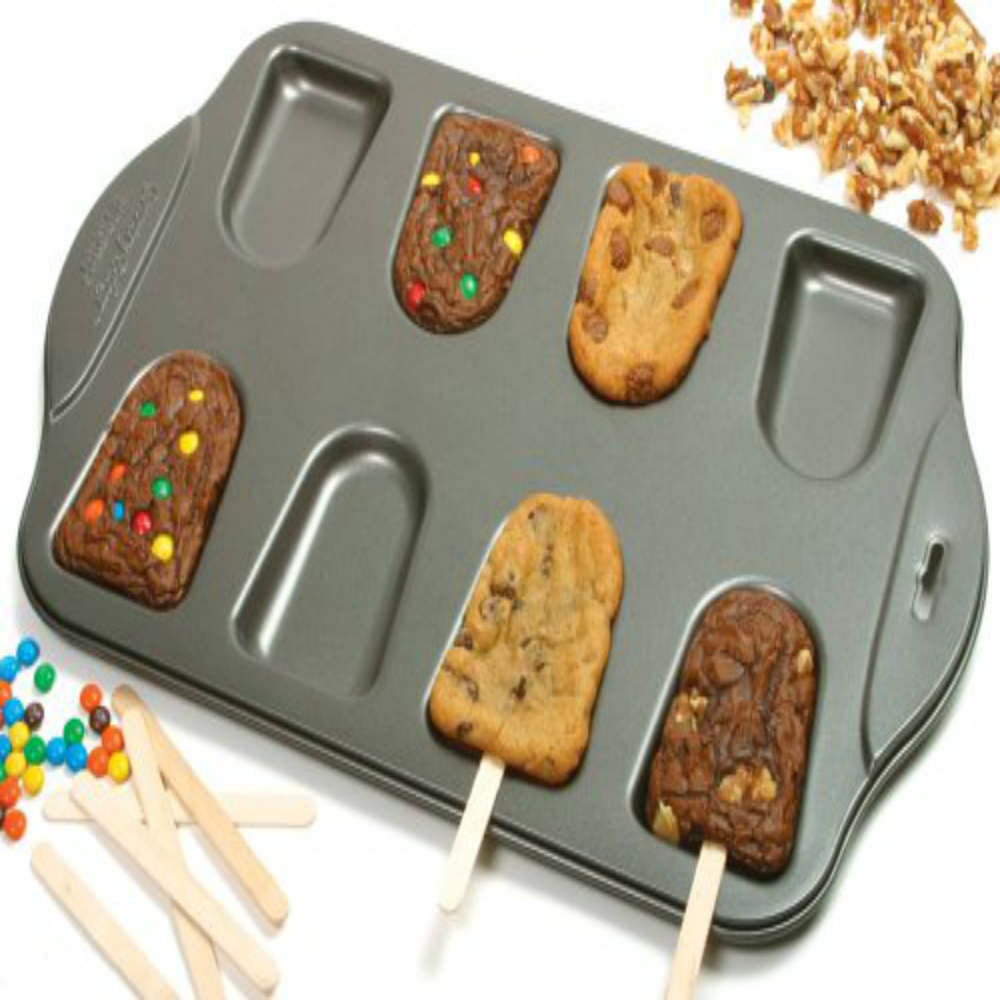 Who doesn't love desserts? To be specific, who doesn't love cakes? The cake is one of the most preferred desserts of all time. Whether it is a festival or a party, every occasion requires a cake. Take a look at this nonstick cake-sickle pan by Norpro.
Not all the time can you make big cakes. And not all the time do you need it. You can bake mini cakes in this sickle pan. It measures 17.25 inches/ 44 cm in length. Its width is 11.25 inches/ 28.5 cm. Its depth is 0.5 inches/1.25 cm. As the name suggests, this pan is nonstick. So, making cake-sickles is much easier.
It has a nonstick coating for easy release and cleaning. This will prevent your pan from getting those tough stains of leftover cake. Your cakes will not stick or cling on to the pan. They will easily glide off. This will eventually make your cleaning easy too. You won't have to spend hours in scrubbing off the pan. This will save you time and not create a mess too.
This nonstick cake-sickle pan comes with recipes too. It also has 24 wooden sticks provided with it. You can bake interesting and delicious mini cakes in this pan. You just have to slip in a stick in the batter. For toppings, add sprinkles, frostings, or candies too.
This nonstick cake-sickle pan is the perfect thing to get for your home. You can use this to make treats for your kids. All the children will surely love these mini treats. This product weighs 1.15 pounds. These mini treats are perfect for getting together, Christmas, or any other occasions. Also, it makes a perfect gift for friends and family on any occasion.
Last update was on: December 6, 2023 7:43 pm