Mac-book Pro Keyboard Cover with Touch Bar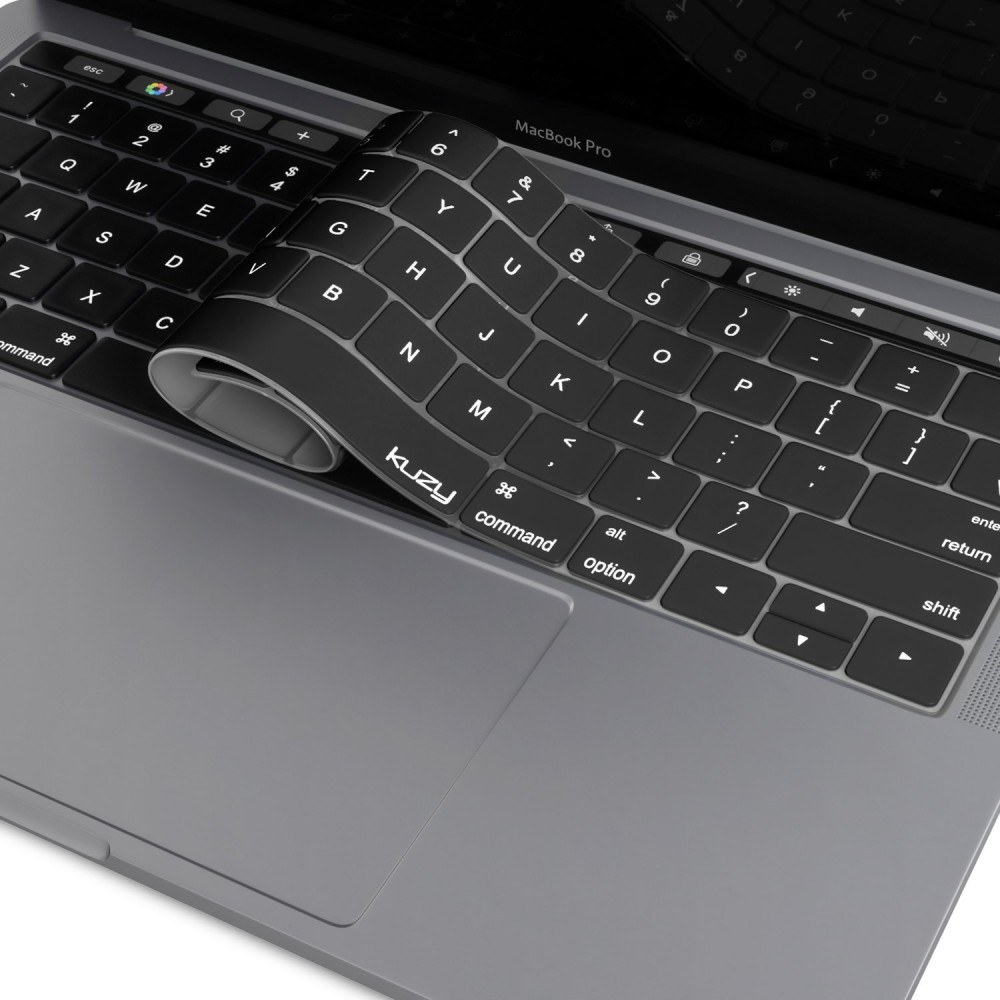 How germier do you think is your computer keyboard? An Australian study found that the typical desk has 400 times the amount of bacteria found on a toilet seat! Cleaning the computer keyboard frequently is very necessary for a healthy life. Cleaning or washing the MacBook keyboard can damage the electronics beneath it. Using this Mac-book Pro Keyboard Cover is the most intelligent decision for a clean workspace.
This Mac-book Pro Keyboard Cover is very easy to apply. Simply lay it over your Keyboard and that's it. The simple design preserves the elegance of your MacBook. It provides full protection for your MacBook keyboard against dust, spills, scratches, etc.
The highly elastic and extra-slim Silicone used makes typing much easier. You don't need to sacrifice on the functionality of the keyboard. The printed transparent letters allow the backlight to shine through it. The cover is also flexible and washable. Also, the easy installation and removal make cleaning your Macbook keyboard much easier.
This Mac-book Pro Keyboard Cover is available in more than 20 different colors and shades. From a complete professional look to vibrant bright shades, you always have a choice while purchasing this product. Dress your MacBook in the shades that reflect your personality and style.
This Keyboard cover is compatible with MacBook Pro 13 inch with Touch Bar (A1989 & A1706) and MacBook Pro 15 inch with Touch Bar (A1990 & A1707).
Protect your valuable investment from damages using this Keyboard Cover. Grab yours now itself at the cheapest price!
Last update was on: December 6, 2023 6:00 pm