Thumbs-up Cell Phone Stand and Holder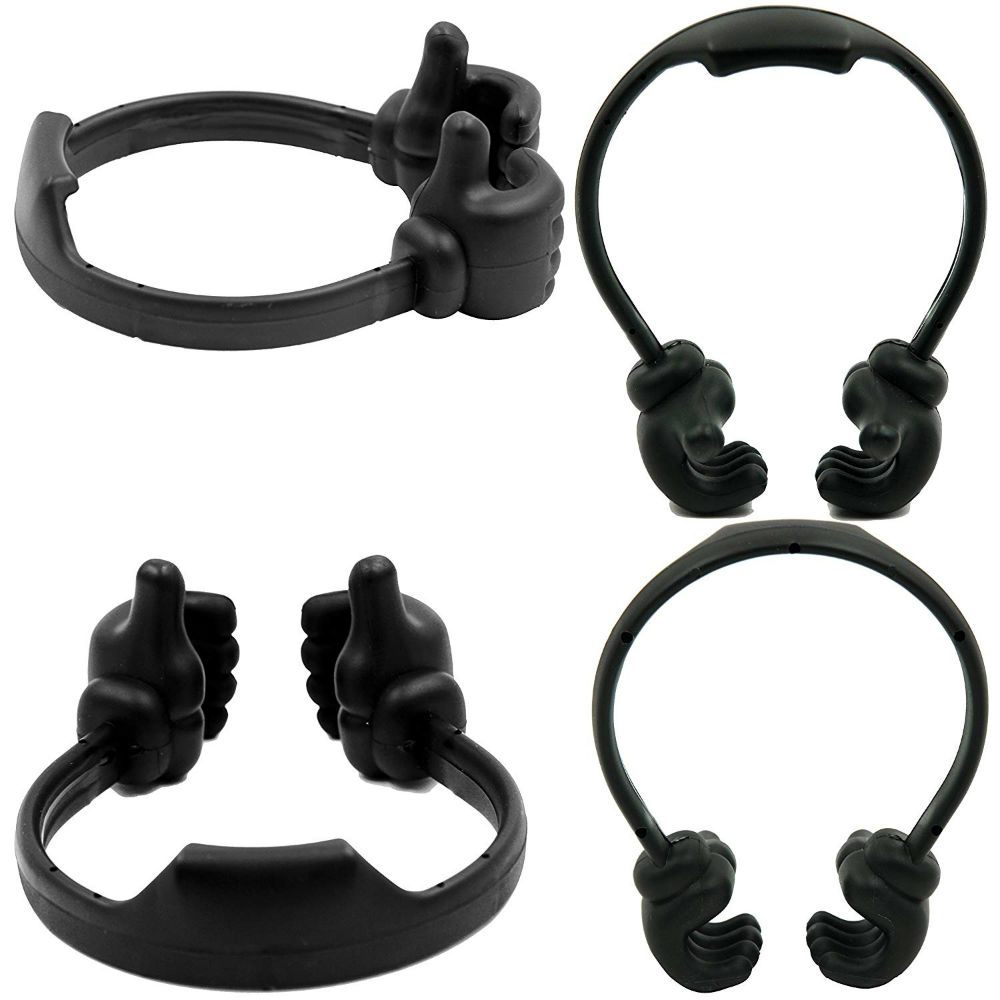 The usual cell phone stands and holders hold the phone in a vertical angle. This makes it difficult for you to watch movies/videos on full-screen. Then you have to struggle to get a temporary stand for your cell phone. But, the Honsky Thumbs-up cell phone stand and holder allows you to adjust your cell phone. The cell phone holder has two thumbs at its edges.
These thumbs act as a clamp to hold your cell phone. The elasticity of that thumbs-up cell phone stand allows you to adjust the phone at wider angles.  The cell phone can be set up both horizontally and vertically. The stand is available in a variety of colors.
The thumbs-up cell phone stand and the holder are very lightweight. The stand is compact and easy to carry. The stand is of high-quality TPU plastic. This material makes it sturdy and flexible. The material is recyclable. The simple and basic design makes it easier for you to use it. You can place the holder anywhere you want.
The stand also has a youthful design. The innovative thumbs-up design helps it to stand out. The mundane holders available in the market are very mundane and dull. Hence, a holder is a great option for gifting. The thumbs-up holder is very fashionable. Kids are going to love this holder as a present. Each pack includes two holders.
The holder is also compatible with phones ranging from 4 to 10 inches. The people who like reading on their cell phones must have this.
The holder has a strong enough grip to not let your phone or tablet slip by. The material also is durable and is assured to give you wonderful user experience. The holder is compatible with almost all brands of phones and tablets. You can even adjust your kindle in the holder.

September 27, 2023 2:25 pm

Amazon.com
Last update was on: September 27, 2023 2:25 pm