Multiple Phones Charging Ultra Slim Zinc Alloy Fast Charge Wireless Charger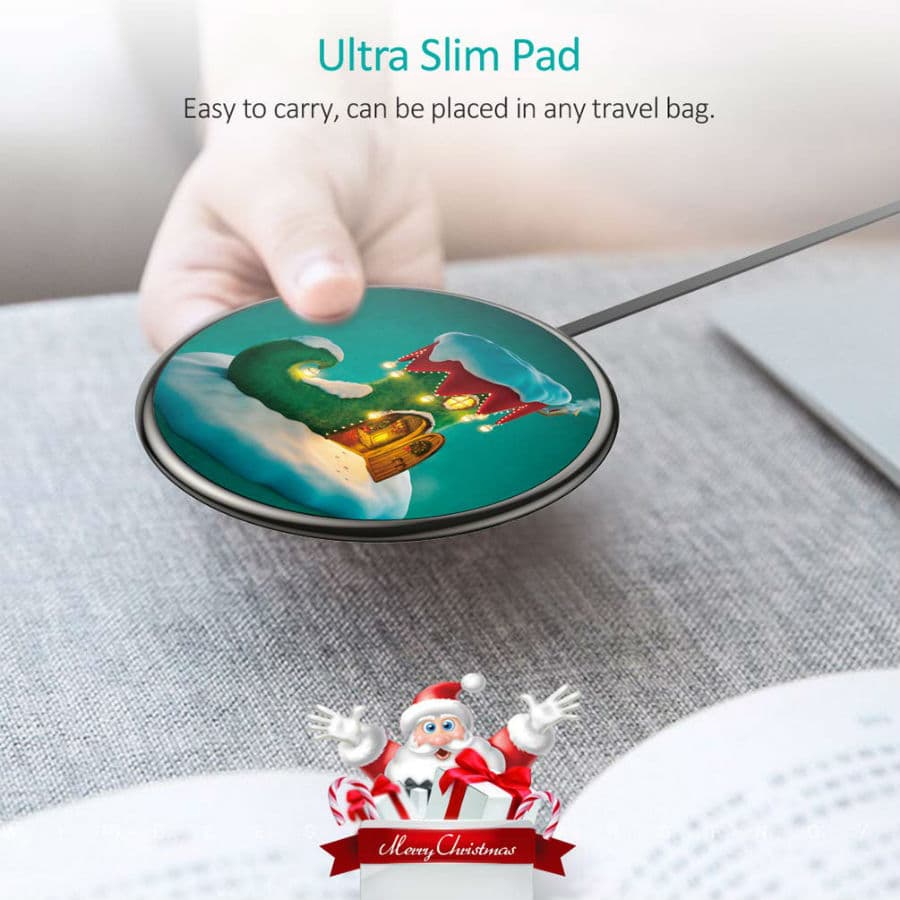 Gone are the days of messy and tangled wires. Every time your phone battery was about to die and you picked up the charger, just to find it badly entwined. The irritation is quite obvious. To relieve you of this tension, we bring to you a wireless charger.
The ultra slim body with the integrated circuit makes it easy to recognize any phone. Just place your phone in 6mm range of the wireless charger and leave it. The Christmas miracle of this fast wireless charging pad is that is highly compatible with so many devices, like never before. It has three wattage modes for different sets.
The 7.5W fast charging is for iPhone Xs Max, XR, XS, X, 8, 8 Plus. And the 10W charger for Samsung Galaxy S9, S9+, Note 8, S8, S8+, S7, S7 Edge, S6 Edge+, Note 5. The 5W charges for most Qi-enabled devices like S6, S6 Edge, Nokia 9, Nexus 4/5. This covers almost all the mainstream phones. You can even charge without removing the case.
The zinc alloy material makes it rough and tough. Along with it is a toughened glass panel. This advance level circuit will ensure fast cooling of your device.
Throw out of the window the worries about your device overcharging. As this highly advanced circuitry is your hero. It saves from over-charging, over-voltage, high temperature and short circuit. Hence, very easy heat dissipation.
To provide you with maximum ease while sleeping, our wireless charger is dimly lit. Thus, now the bright light will not irritate your eyes as the LED lights are sleep-friendly. So put your phone on changed and sleep relaxed as LED wireless charger creates no noise.
With the built-in USB cord, just attach the wireless charger anywhere you go or carry it in your bag without any hassle.

December 7, 2023 1:36 am

Amazon.com
Last update was on: December 7, 2023 1:36 am