Glowing AirPods Case is Here to Protect your AirPods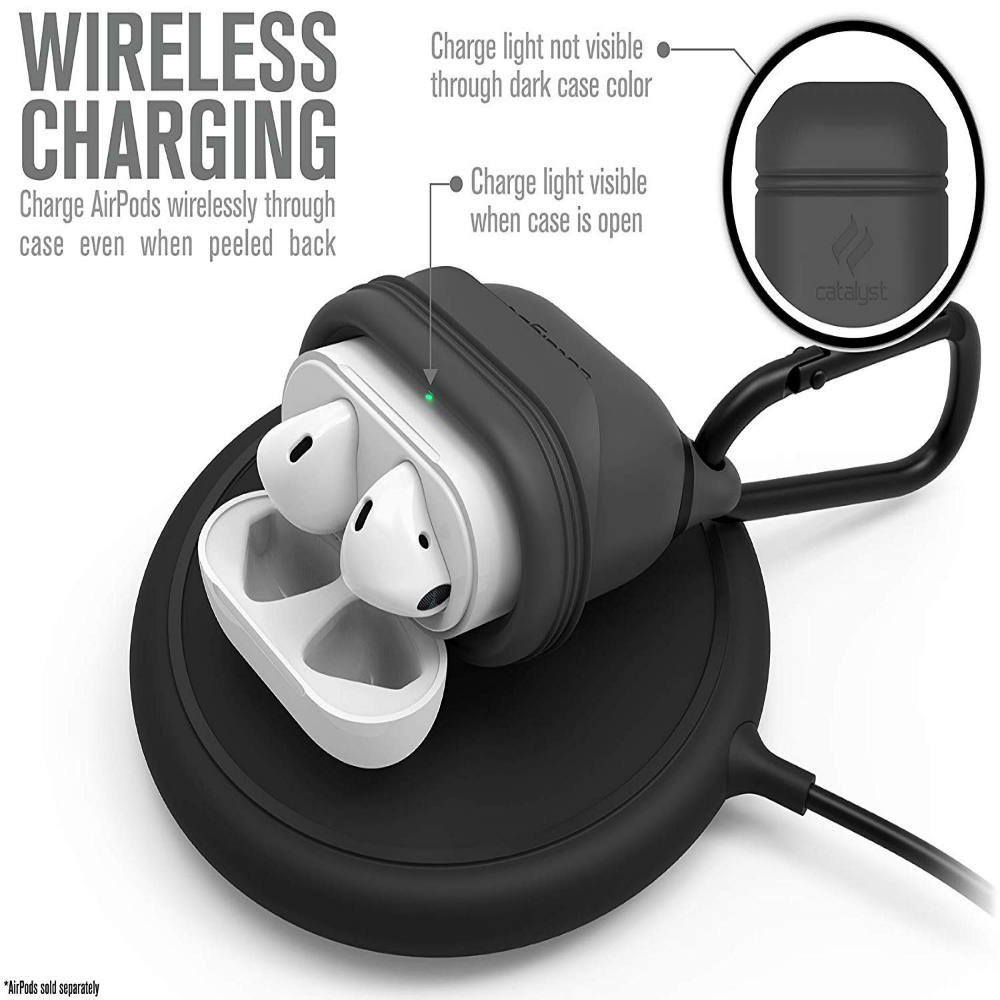 AirPods is one of the most popular products of Apple. This is because it is a perfect combination of intelligent design and superior technology. Such a cool product requires great protection and care. Catalyst brings you a Glowing Airpods Case that gives full protection to your device. It, in fact, is termed as the world's first and  only case that offers full protection
The features of this Airpods case take care of your earphone even in harsh weather. Feel free to take your Airpods out in heavy rain or sandstorm!! This Glowing Airpods case is waterproof because of the waterproof silicon seal. The seal is a mixture of both polycarbonate and silicone. It also offers impact protection for up to 1.2 meters/ 4 feet.
The case lets you carry your Airpods anywhere you like. The carabiner makes it easy to clip the case with other belongings to your backpack. The carabiner can also be removed when not in use. The case is available in different colors which makes it different from other cases.  It is now possible to style your case according to your wish.  Since the case has a glow-in-the-dark feature, it is easier to spot in the dark than the rest of the cases.
You can charge the Airpods even with the case on. The plugs make it easy to access the lightning port with the case on.
The product was made keeping the safety of your device as the first priority. It is bound to satisfy your expectations. The glowing Airpods case is very durable and will stay with you for a long time. It is a perfect gift for your loved ones.

September 22, 2023 12:49 pm

Amazon.com
Last update was on: September 22, 2023 12:49 pm