Waterproof Pet Seat Cover To Protect Your Car Seat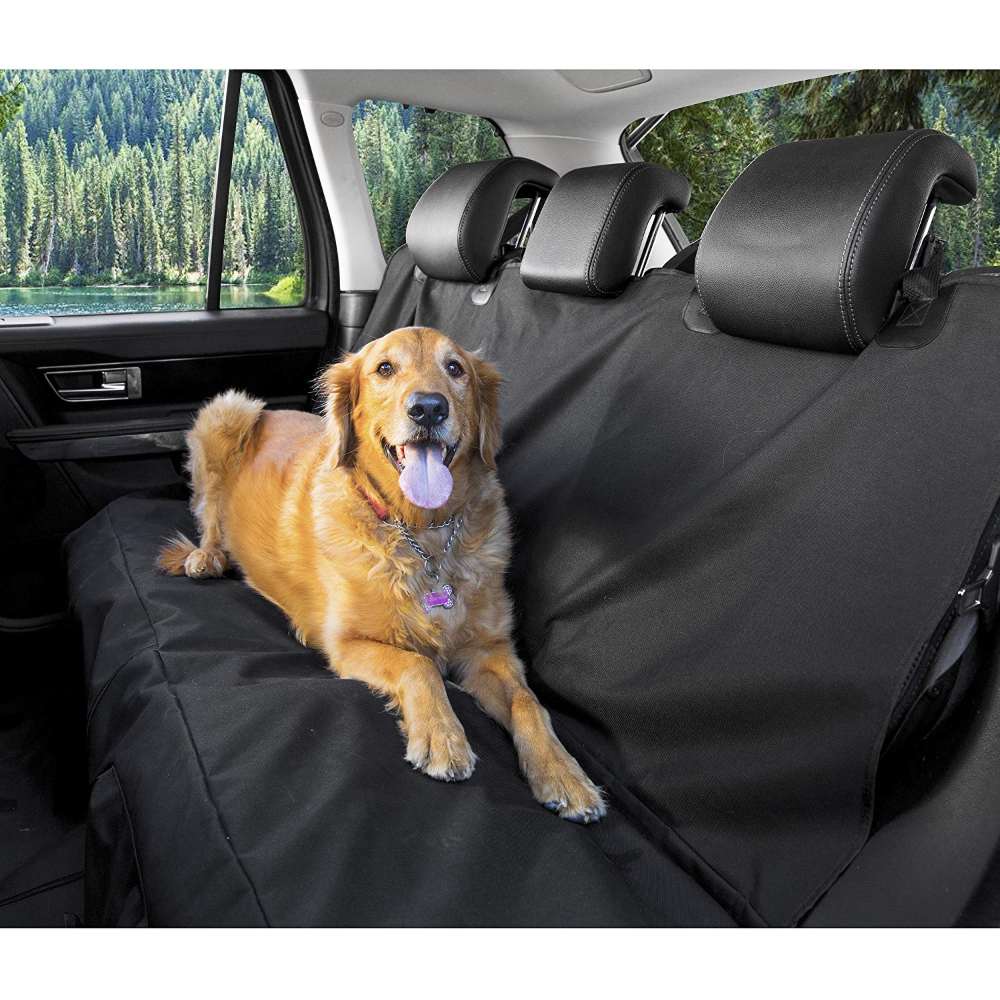 Ever had to get your car seat cleaned again and again? Are you tired of the mess created on your seat? Take a look at this waterproof pet seat cover by BarksBar.
You can also convert it between a hammock and a standard bench. Also, you can use this cover for the backseat of standard cars. It is also great for your trucks or SUVs.The bench section of the seat cover has 7" side flap extensions. This will provide extra coverage to the side of your seat cushions. As the name suggests, this seat cover is waterproof. It is made of high-quality heavy-duty waterproof polyester.
It even includes built-in Velcro openings. These openings are for your seat belts and seat anchors. This will prevent the seat cover from sliding around. This waterproof pet seat cover will be of great use to you. It will protect your back seat from dirt, spills or scratches. Hair, fur, and other messes are also on the list.
This pet seat cover is very easy to install. You just have to snap the buckle straps around your headrests. Then, just tuck in the seat anchors. It doesn't require an army to install it. It also has two pockets.
You can put items like toys or leashes in these pockets. You can even store your grooming supplies or water bottles in there. The designing is with colorfast material to prevent color bleeding. It also has premium components free of Azo dyes. This can also withstand extreme temperatures. So now, you don't have to worry about any damage to your vehicle.
It is machine washable using a gentle cycle. This product's dimensions are 14.2 x 10.7 x 2.5 inches. It weighs 2.2 pounds. This makes a great a gift for pet owners who travels a lot with their pet in the car.

December 6, 2023 8:21 pm

Amazon.com
Last update was on: December 6, 2023 8:21 pm