APEMAN TRAWO – Your Ultimate 4K Action Cam for Pro Shooters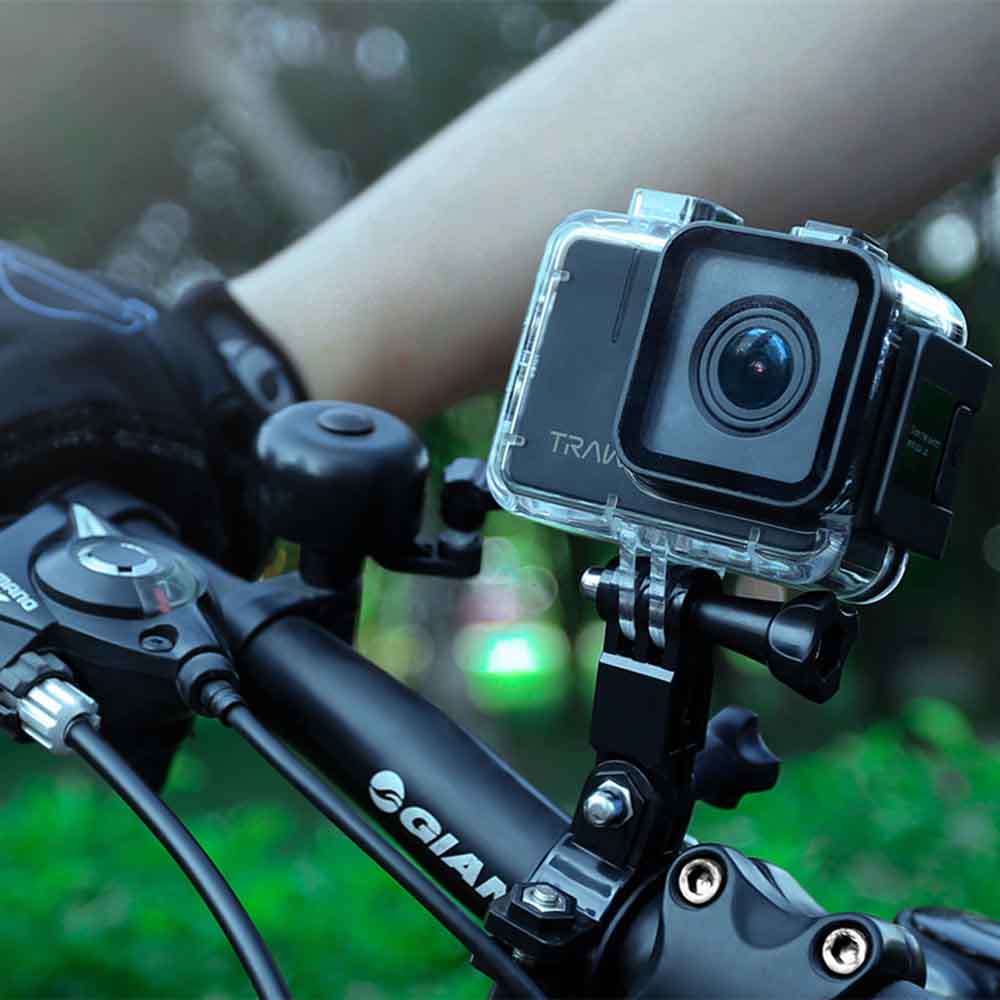 Life is supposed to be an adventure and a surprise. Grab this APEMAN 4K Action Cam TRAWO to capture the world as well as every wonderful moment right now.
The cam shoots in 4K Resolution at 30fps and 1080p at 60fps frame rate. This can cover almost the whole ground when shooting comes in action. As the videos are shot in H.264 Codec standard, you can edit or play on almost all devices. The ultra-wide 170° adjustable lens can create an immersive view that puts the viewer right in the action cam. It also has the Electronic Image Stabilization (EIS) system works up to 4K/30fps to provide smooth and shake-free videos.
Most smartphone cameras are fine for usual snaps, though are not real action shots, no matter where you are. With this 4K Action Cam, you will get a waterproof case. So is suitable to explore the amazing underwater. The proof case protects the cam even up to 130ft/40m underwater. Besides, you can mount it almost everywhere such as skateboards, cars, bicycles, even your pets with that bunch of accessories.
If you want to catch a unique perspective, like an under-skateboard shot, just mount the camera with 3M adhesive and you are ready to go. The 4K Action Cam is one perfect gift for those who love shooting outdoor sports such as skating and any activity with challenging ambient conditions.
The snapper is Simple and compact. This pocket-sized 4K Action Cam allows you to travel light and keep things flexible. It will be great fun for you to capture the lovely moments together with your family.
The time-lapse and slow-motion shots are best for a show in this Action Cam. With an intuitive and easy to use interface, anyone can get creative and quickly produce incredible videos to share with friends and family.
The TRAWO 4K Action Cam is a pro-quality 4K camera that sets new standards of performance, control, and sharpness. Want to capture your stunning moments in 4K? Then you should never miss this ultimate 4K Action Cam from Apeman.

September 20, 2023 7:20 pm

Amazon.com
Last update was on: September 20, 2023 7:20 pm